PUFF DINO Lemon Sticker Remover Spray
Sticker Remover, Sticker Remover Spray
After application, a lot of stickers and dirt can be easily removed, even the old residue can also be effectively removed. It really has a very good cleaning effect.
Special Features
Biotechnology products: Natural, nontoxic or harm to your hand and most of material. There are all using natural ingredients so would not cause environmental burden.
Strong cleaner effects: It can effectively remove many different type of adhesive, including aged adhesive residue too.
Applicable to most materials: It can be applied to most plastic and acrylic materials.
Good smell: Fresh orange flavor, very comfortable to use.
Applications
All kinds of sticker: adhesive residue, general stickers, drag stickers, self-adhesive labels, glass stickers, packaging tapes.
Special dirt: asphalt, lipstick, chewing gum, engine oil.
Applicable materials:
Including acrylic, glass, metal (including aluminum), wood, automotive painted surface, wall surface, and office furniture surface. Most plastic and acrylic materials are available, but it is still recommended to test before using. Water-based paint and polystyrene are not suitable.
HOW TO USE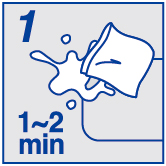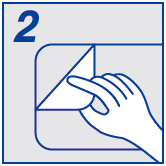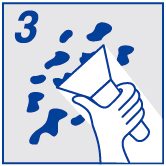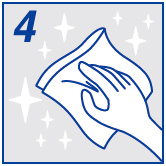 Apply on adhesive that you want to clean off.

Apply the enough amount that masks surface slightly wet

and wait 1~2 minutes to infiltrate inside adhesive.
Use a rag to wipe off remains adhesive.
For remove chewing gum, we recommend you use a brush to help after apply sticker remover. With gently wipe on the surface, you can remove leftover chewing gum.
Main Ingredient
Citrus Oil, Eco-Solvent.
Specification
Volume: 220 ml
Package: 12 pcs/ctn
Product Size: 5.2 cm x 5.2 cm x 18.4 cm
Q&A
Q: Can I use it on the surface of the paint?
A: Yes!
Q: Is it suitable for removing AB glue, instant glue or super glue?
A: No! It can just be partially removed by scraping, and there is no way to remove it completely.
Q: Is it suitable for removing the label residue on the clothes?
A: Yes!
Q: Does the plastic outside the car have corrosion or whitening after using?
A: It will cause whitening after testing. It is recommended to use PUFF DINO Plastic & Rubber Restorer for plastic repair.
YOU MAY ALSO LIKE

---

After application, a lot of stickers and dirt can be easily removed, even the old residue can also be effectively removed. It really has a very good cleaning effect.

---

---

SDS AND REPORTS

---
Press Release
Puff Dino Blacking Spray

Fine quality of flat black color that is quick dry and has anti-rusting effect.

Read More

Lemon Sticker Remover Spray

Effectively remove many different type adhesive, and even aged adhesive residue.

Read More

Water-based Spray Paint

Lead-free, water-based environmental spray paint that comply with RoHS standard.

Read More