Fitness Equipment Care
Treadmill Lubrication, Sports Equipment Cleaning, Climbmill Lubrication, Yoga Mats Cleaning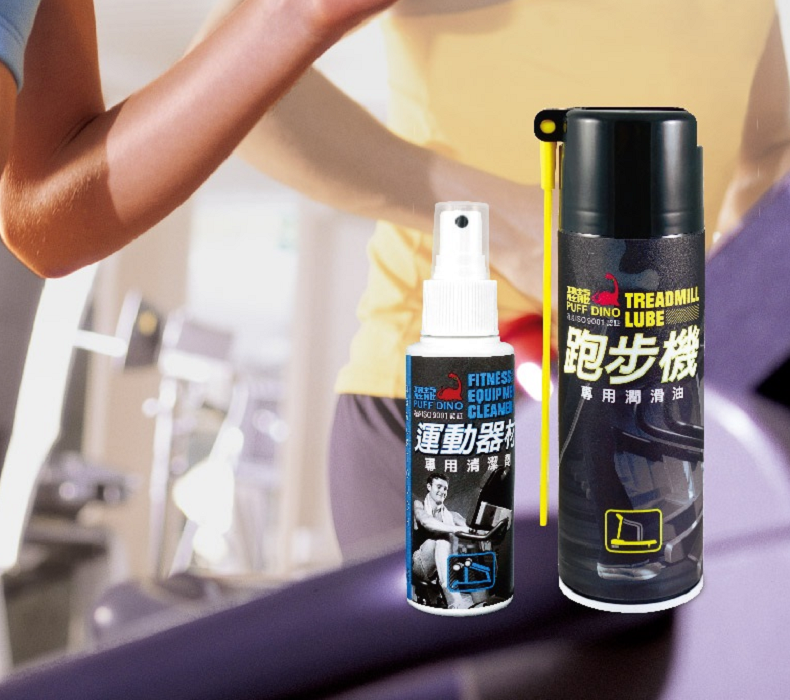 PUFF DINO fitness equipment care series makes maintenance and cleaning for fitness equipments easily.
Use delicate material to achieve precise effect for your equipment.
Safe for humans formula, make you feel more at ease when exercising.
PUFF DINO Treadmill Lubricant with smart nozzle makes it easy to maintain treadmills.
PUFF DINO Fitness Equipment Cleaner, detected by SGS, has great stain-removal result, safe for human body as well as antibacterial effect.
---
Press Release
Puff Dino Blacking Spray

Fine quality of flat black color that is quick dry and has anti-rusting effect.

Read More

Lemon Sticker Remover Spray

Effectively remove many different type adhesive, and even aged adhesive residue.

Read More

Water-based Spray Paint

Lead-free, water-based environmental spray paint that comply with RoHS standard.

Read More