SUN-MOON-PEARL Crystal Spray Wax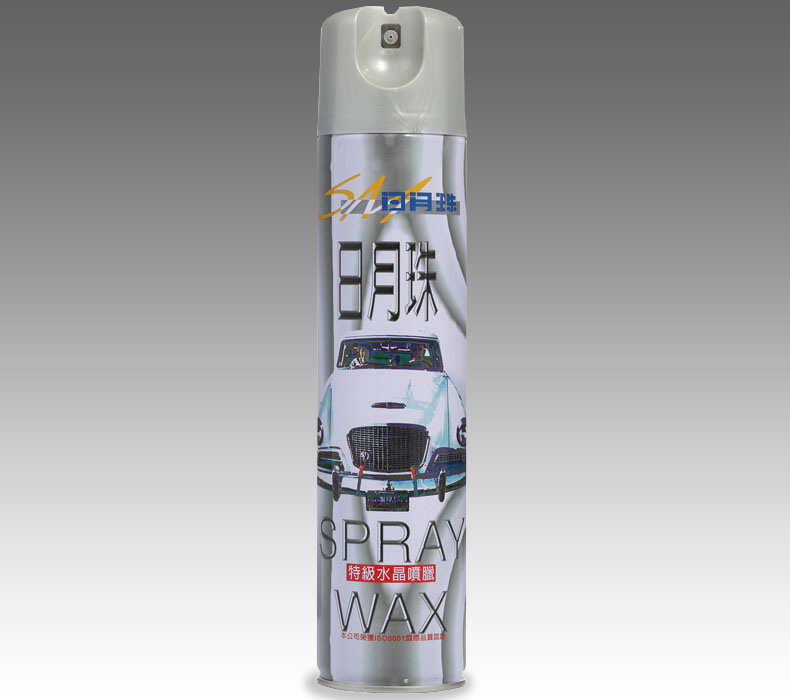 Sun-Moon-Pearl Crystal Spray Wax use special formula that mixes silicon wax with polishes. It is easy to distribute and would not damage object surface. Suitable for any object surface that needs polish.
Applications
Materials like wood, metal, ceramics, artificial or natural leather; Object surface like table, chair, cabinet, furniture, television, fridge, audio equipment, telephone, piano, leather cloth, leather handbag, briefcase, car, motorcycle, dashboard, bumper, rim...etc.
How to use
Clean up the surface before spray.
Spray with appropriate amount and keep the nozzle 20 ~ 30cm above the surface when spraying.
Use dry fabric to gently wipe wax evenly onto surface and the surface will be polished.
Main Ingredient
Silicon Wax, Solvent, Aromatize.
Specification
Volume: 750 ml
Packaging: 24 pcs/ctn
Product Size: 6.5 cm x 6.5 cm x 28.5 cm
Press Release
Puff Dino Blacking Spray

Fine quality of flat black color that is quick dry and has anti-rusting effect.

Read More

Lemon Sticker Remover Spray

Effectively remove many different type adhesive, and even aged adhesive residue.

Read More

Water-based Spray Paint

Lead-free, water-based environmental spray paint that comply with RoHS standard.

Read More