PUFF DINO Treadmill Lubricant - 220ml
Treadmill Lubrication, Treadmill Belt Lubrication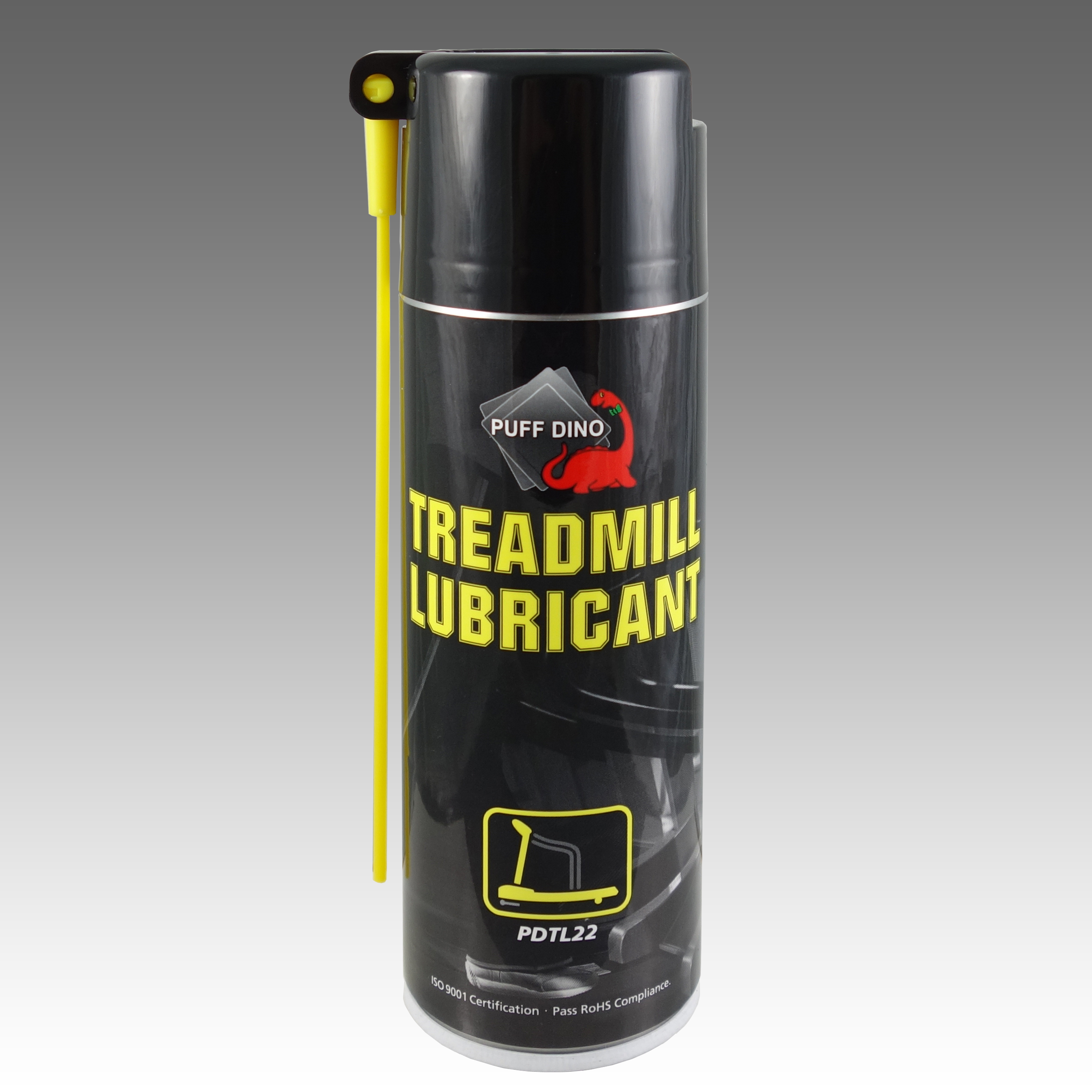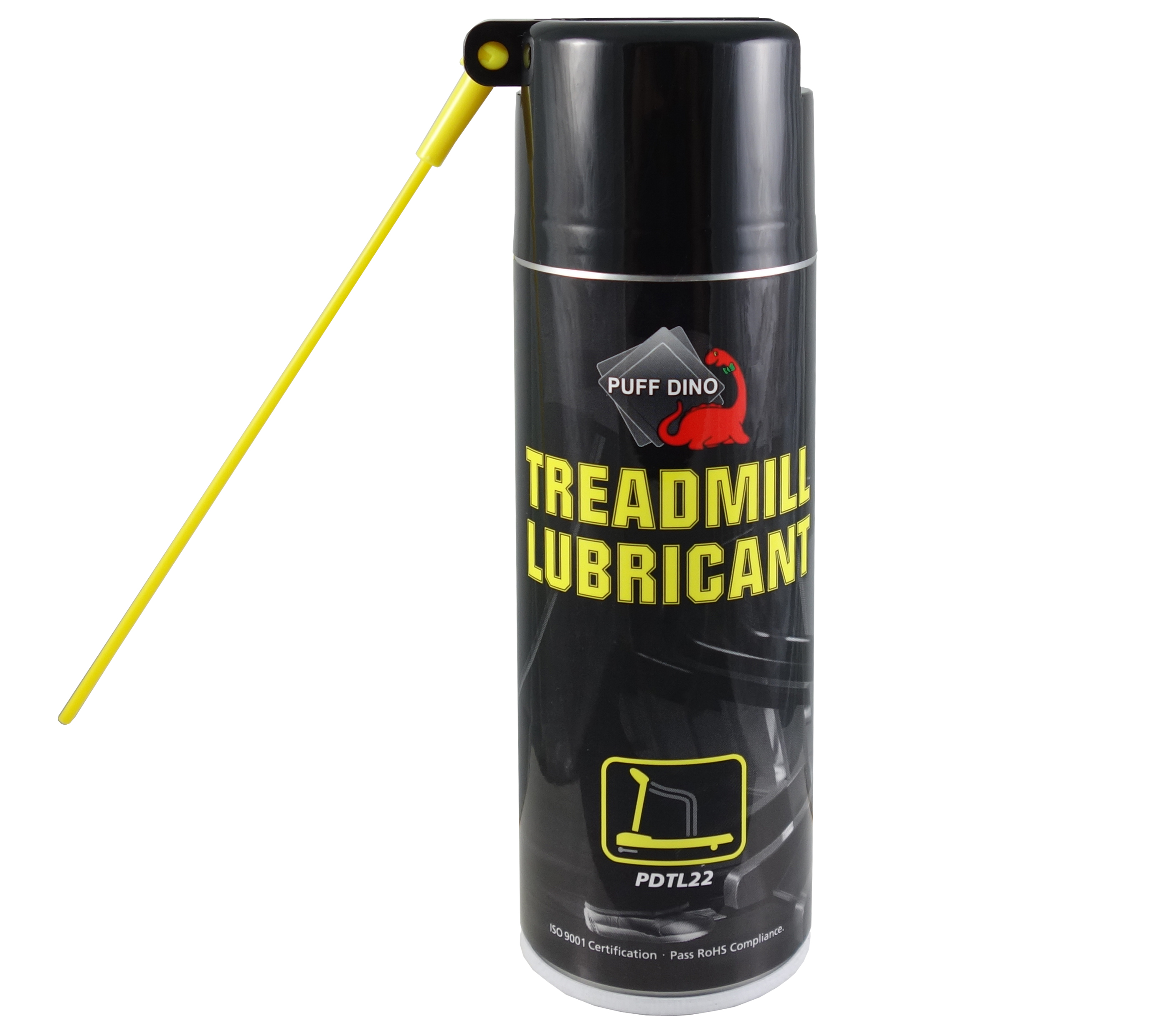 Puff Dino Treadmill Lube is specially designed for treadmill lubricate and maintenance needs. We use same type of raw material as cosmetic use. It is safe and efficient, also won't damaging plastic and rubber parts.
The lube liquid is clear and not affecting the look of treadmill. With the right stiffness, the lube will not splashing out when use treadmill. It is also come with our smart nozzle tube that ensure evenly spray and won't stick your hand. Suitable for any brand of professional or household use treadmill.
Special Features
Use cosmetic grade of raw materials, high efficient, safe and never damage plastic or rubber parts.
Clear fine lubricant does not leave marks on your treadmills and does not splash during use.
Smart tube is easy to use, spray evenly without messing up your hands.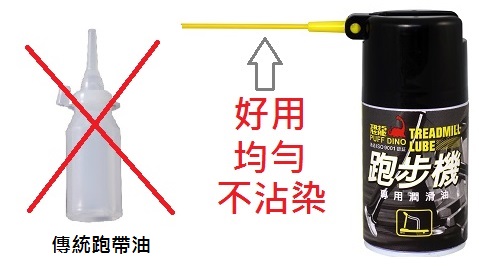 How to use
Turn off the treadmill power before apply.
Remove everything off the belt and platform, then clean the treadmill ensure there is nothing on it.
Gently pull up on side of the belt and spray down the same direction as the belt runs. Apply same way to the other side of belt.
Turn on the treadmill and set the running speed to 3 km/h. Let the treadmill run for 2~3 minutes then the lubrication is comply.
Specification
Volume: 220 ml
Package: 12 pcs/ctn
Suitable For: Professional and Household
Ingredient: Refined Silicone Oil, Propellant
YOU MAY ALSO LIKE

---

PUFF DINO Fitness Equipment Cleaner is a professional product, specially designed for fitness equipments, gentle and safe to use. It can quickly clean off sweat stain, suitable for any brand fitness equipments.

---

---

SDS AND REPORTS

---
Press Release
Puff Dino Blacking Spray

Fine quality of flat black color that is quick dry and has anti-rusting effect.

Read More

Lemon Sticker Remover Spray

Effectively remove many different type adhesive, and even aged adhesive residue.

Read More

Water-based Spray Paint

Lead-free, water-based environmental spray paint that comply with RoHS standard.

Read More