PUFF DINO Primer for Glow-In-The-Dark Paint - Flat white
Base Paint, Primer Paint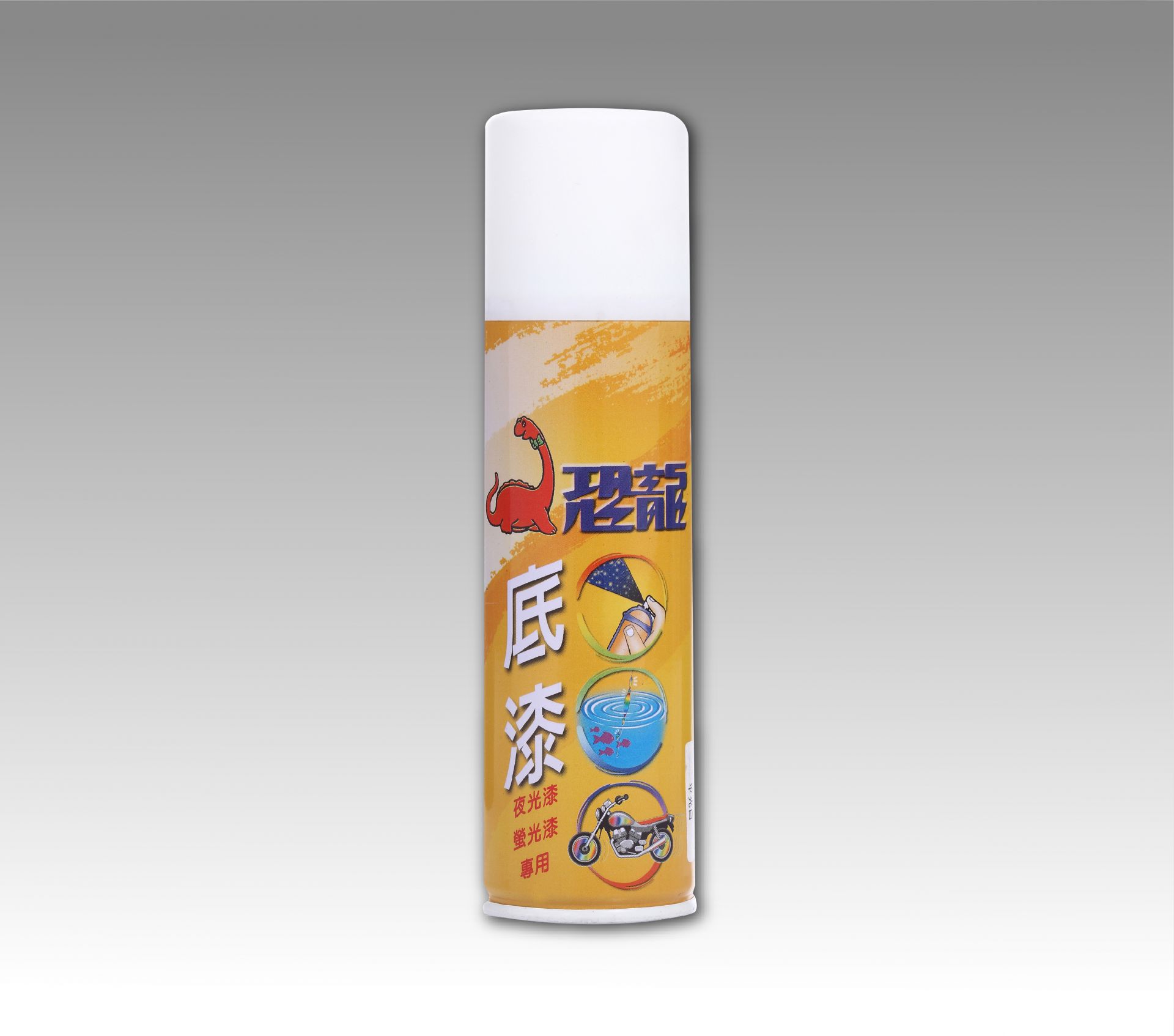 This product is used as base paint for luminous paint to increase adhesion and glowing effect.
Special Features
Increase adhesion and glowing effect of spray paints.
Not contain any harmful substances and be safe for anyone to use.
Applications
Used as base paint for luminous paint.
Suitable Materials
Wood, metal, acrylic, paper, concrete surface...etc.
HOW TO USE
1. Before use, clean up the object surface and ensure not grease left.
2. Use newspaper or masker tape to cover any other parts that does not need to spray.
3. Shake the spray can to get a good mix inside the can before spray.
4. Keep the nozzle 10 ~ 15cm above the object and spray evenly.
5. Generally the base paint only need to spray once, but depending on the situation you can reinforce with second spray.
6. Wait for it dry, then coating with luminous paint to achieve the best perform.
7. After use, please press the can upside-down for two seconds to prevent paint block the nozzle.
Main Ingredient
White Pigment, Solvent, Acrylic Resin.
Specification
Volume: 140ml
Packaging: 12 pcs/ctn
Product Size: 4.5 cm x 4.5 cm x 16.4 cm
PUFF DINO Glow-In-The-Dark Spray Paint - Advertisement:
YOU MAY ALSO LIKE

---

Puff Dino Glow-In-The-Dark Spray Paint can store lights (include indoor light and sunlight) until it's fully charged. When there are no lights in the environment, glowing coat will start to glow until release all the stored energy. The energy store and release process are repeatable unless the coating is been scraped off or damaged. This process is just light been stored and released, thus there will be not harm to human body. The brightness is related to thickness and coverage of coating.

---

---

PUFF DINO fluorescent paint is very colorful、bright and always eye-catching. Can be used for reminding purpose on safety labeling as well as applied on works of art and craft. In the general environment of light (including sunlight and fluorescent lamp), the fluorescent color is very striking; if in a dark space with UV light, the fluorescence will be the most dazzling brilliance. PUFF DINO Fluorescent Paint complies with the RoHS standards, safe non-toxic, can be applied on both indoor and outdoor. Suitable for metal、stone、concrete and wood。

---

---

SDS AND REPORTS

---
Press Release
Puff Dino Blacking Spray

Fine quality of flat black color that is quick dry and has anti-rusting effect.

Read More

Lemon Sticker Remover Spray

Effectively remove many different type adhesive, and even aged adhesive residue.

Read More

Water-based Spray Paint

Lead-free, water-based environmental spray paint that comply with RoHS standard.

Read More