PUFF DINO One-Step Liquid Cleaning Wax
smell scratch repair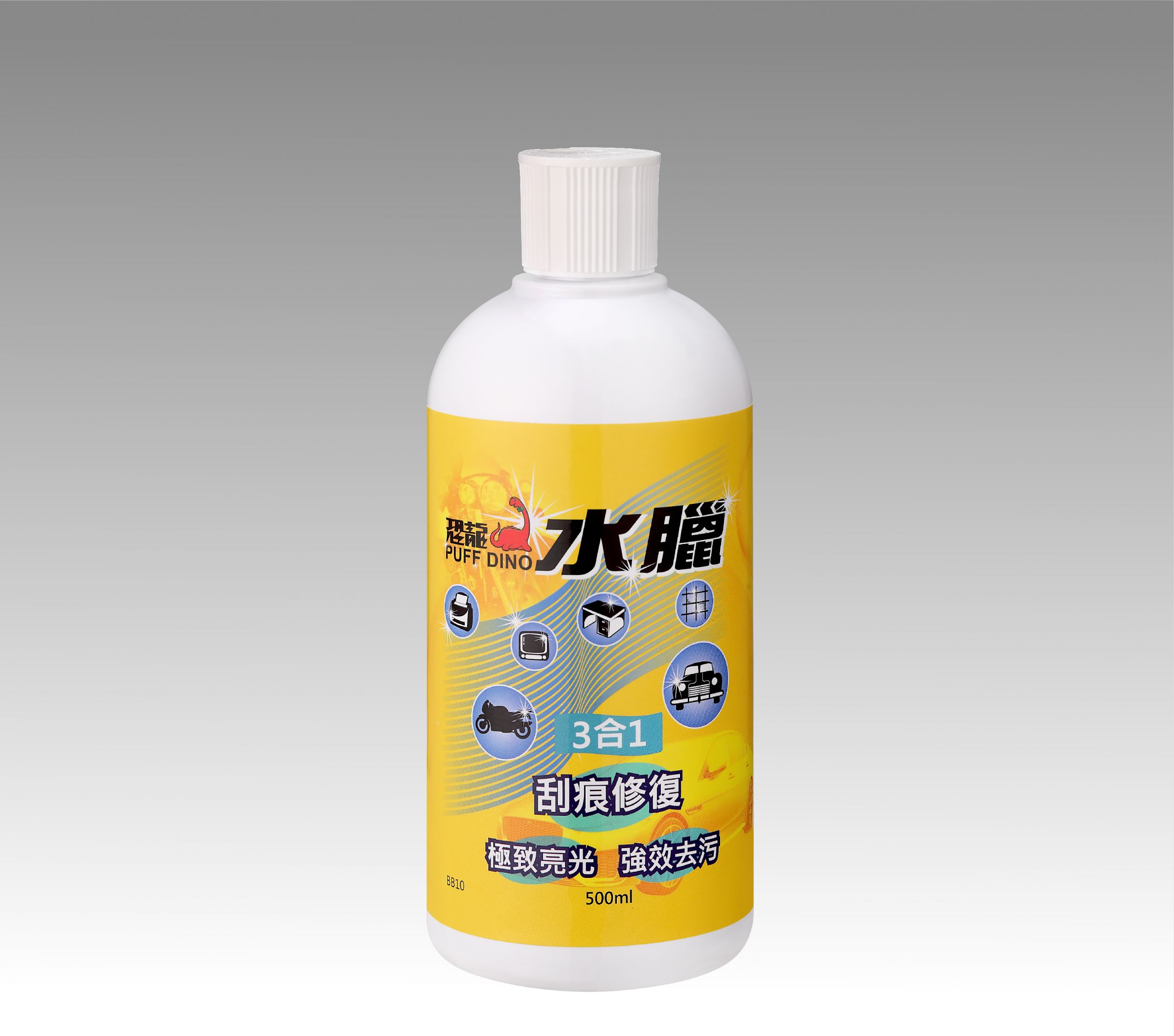 This product is liquid cleaning wax with light lemon smell. Just gentle wiping the surface, it can clean and polish item at same time.
Applications
This product is use for item surface cleaning and polishing, for example, car, motorcycle, office equipment, household appliances, furniture and tiles surface.
How to use
Shake before use. This ensure contents were evenly mixed to achieve the best results.
Please remove sand and dust from surface and ensure that no hard sand residues left over.
Use clean cloth to dip small amount of liquid wax then gently wipe on the surface repeatedly. We recommend wipe the surface by drawing circles.
Main Ingredient
Silicone, Palm Wax, Solvent, Aromatizer, Emulsifier.
Specification
Volume: 500ml
Package: 24 pcs/ctn
Product Size: 7.5 cm x 6.5 cm x 18.3 cm
Country of Origin: Taiwan
Suitable For: DIY and Professional use
Press Release
Puff Dino Blacking Spray

Fine quality of flat black color that is quick dry and has anti-rusting effect.

Read More

Lemon Sticker Remover Spray

Effectively remove many different type adhesive, and even aged adhesive residue.

Read More

Water-based Spray Paint

Lead-free, water-based environmental spray paint that comply with RoHS standard.

Read More