PUFF DINO Green Gas-Light Power-9KG
Design for Japanese airsoft gun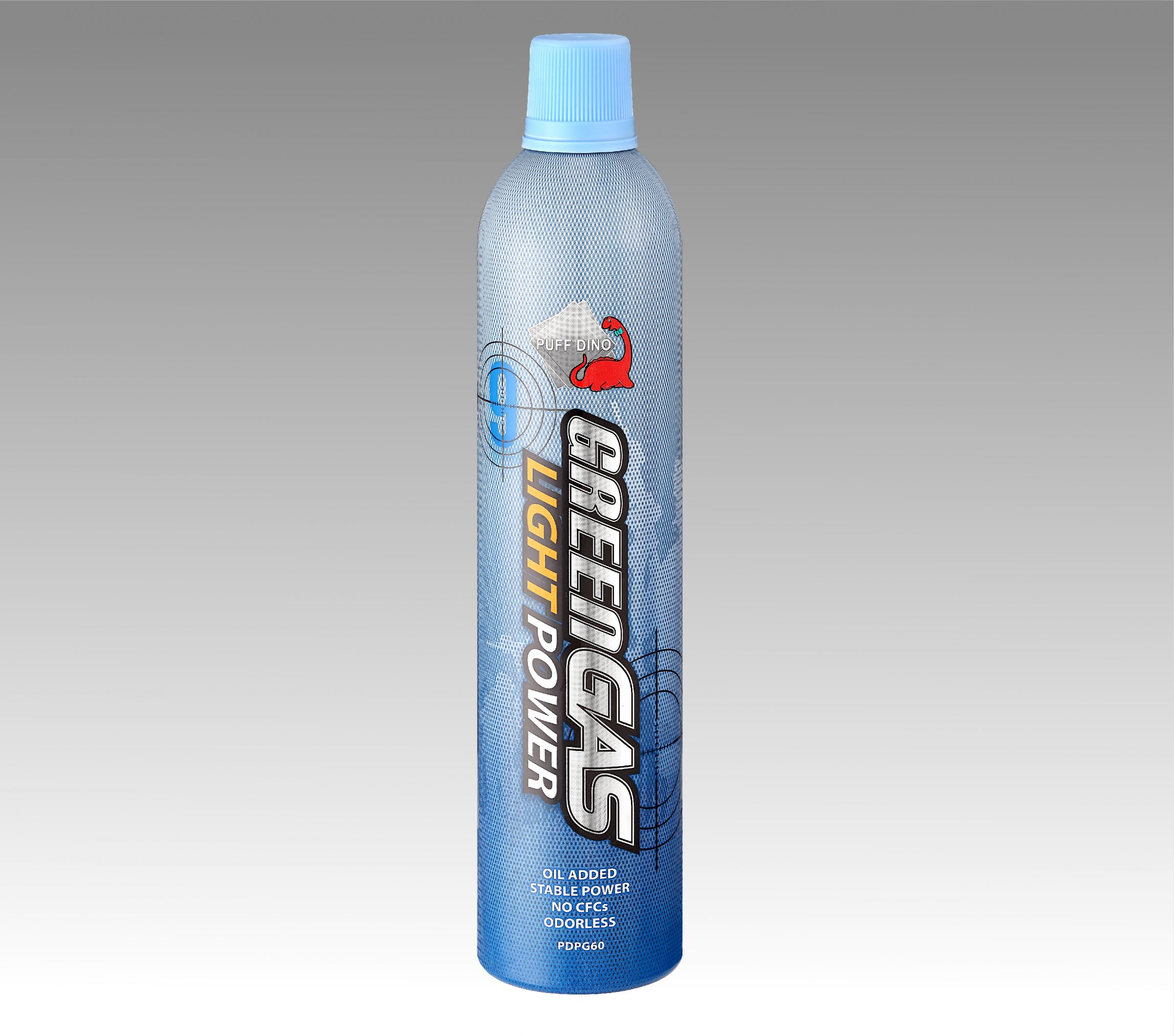 Low-powered gas for Japanese type and plastic construction GBB guns. Provides ideal and stable power and performance without damaging guns. The standard version has fine lubricant to extend life of O-rings and seals of guns. The oil-free version contains no oil to keep gun parts fresh, recommended for players who enjoy cleaning and maintaining guns.
How to use
Shake well before use.
Hold the can upside down and press the gas nozzle into filling valve on magazine.
Release the canister when gas starts to overflow.
Though the power is stable, the pressure would a little differ by the temperature.
Main Ingredient
LPG, Lubricant
Specification
Volume: 600 ml
Packaging: 30 pcs/ctn
Product Size: 6.5 cm x 6.5 cm x 29 cm
Press Release
Puff Dino Blacking Spray

Fine quality of flat black color that is quick dry and has anti-rusting effect.

Read More

Lemon Sticker Remover Spray

Effectively remove many different type adhesive, and even aged adhesive residue.

Read More

Water-based Spray Paint

Lead-free, water-based environmental spray paint that comply with RoHS standard.

Read More