PUFF DINO Green Gas - Powerup - 14KG Oil Free
Green Gas 14kg,GBB Gas,Gaz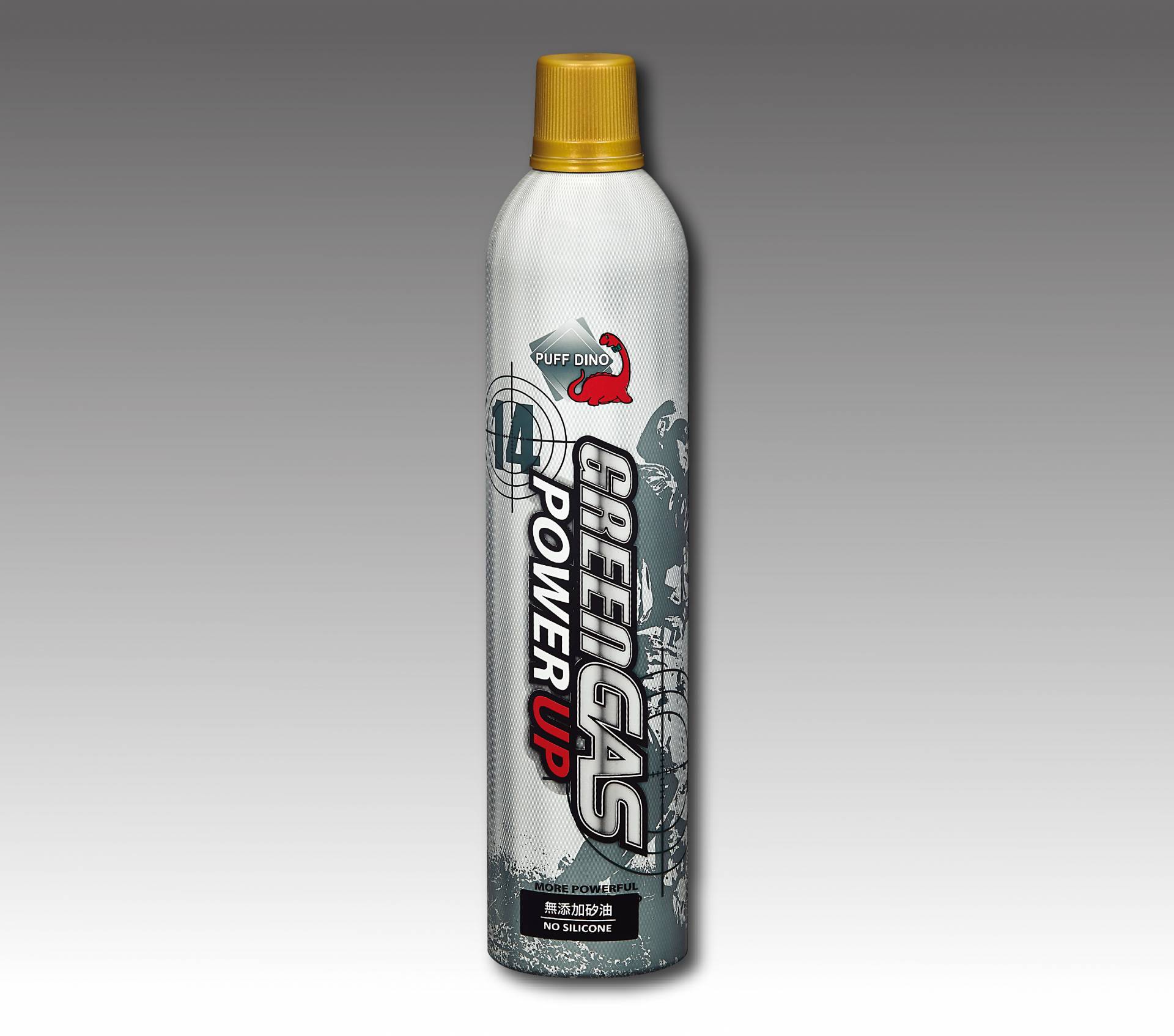 The whole new powerup gas with a pressure 14kg offers a stable pressure and speeds up the moving of the slide. Even in winter, you can enjoy enough power for playing BB guns in most area.
None lubreicant, no oil will be left, good for the players who enjoy cleaning and mataining the guns by themselves.
The proper pressure is safe for most of the guns which are applying to 12kg gas.
How to use
Hold the green gas cylinder upside down and press the cylinder nozzle straight down into the magazine valve.
Once you see the green gas leak out from magazine valve; it means there are enough gas filled and stop filling immediately.
The gas pressure would differ by the temperature.
Specification
Volume : 560ml
Package : 30 pcs /ctn
Product Size : 6.5cm x 6.5cm x 29.0cm

INGREDIENTS : High Power Gas, Propane


Tag
Puff Dino Green Gas
power for BB gun.
YOU MAY ALSO LIKE

---
Press Release
Puff Dino Blacking Spray

Fine quality of flat black color that is quick dry and has anti-rusting effect.

Read More

Lemon Sticker Remover Spray

Effectively remove many different type adhesive, and even aged adhesive residue.

Read More

Water-based Spray Paint

Lead-free, water-based environmental spray paint that comply with RoHS standard.

Read More