PUFF DINO Glow-In-The-Dark Water-Based Paint 60ml
Fluorescent paint, Glow-in-the-dark Paint, Noctilucent Paint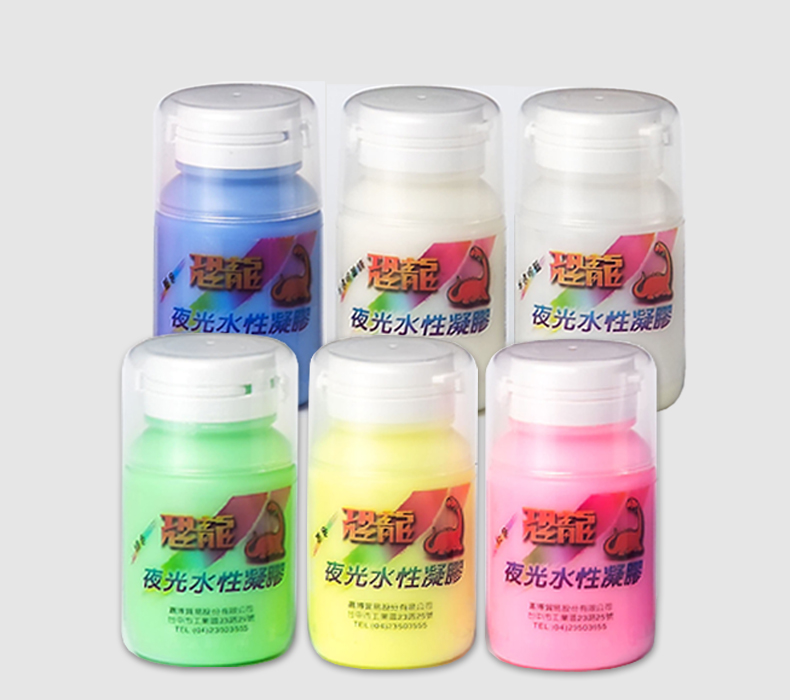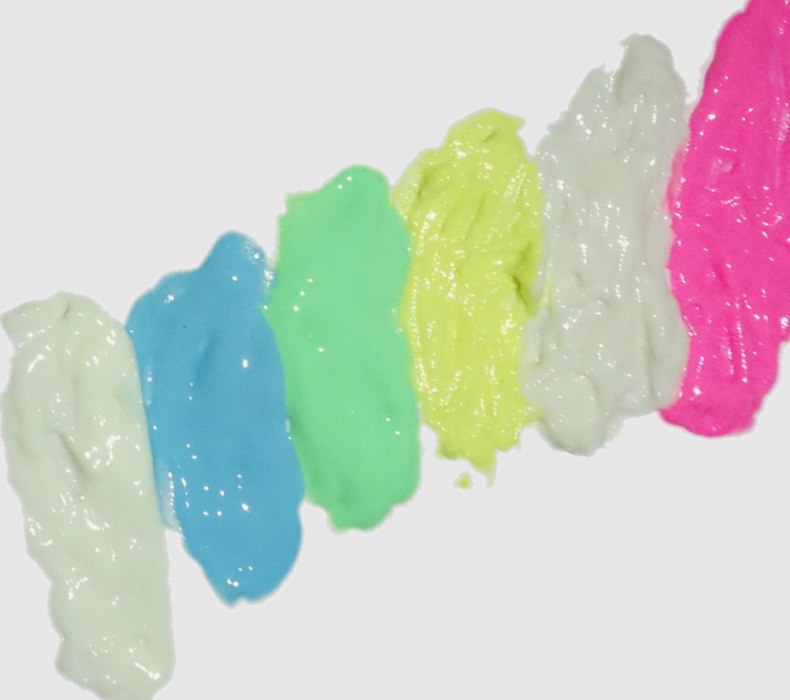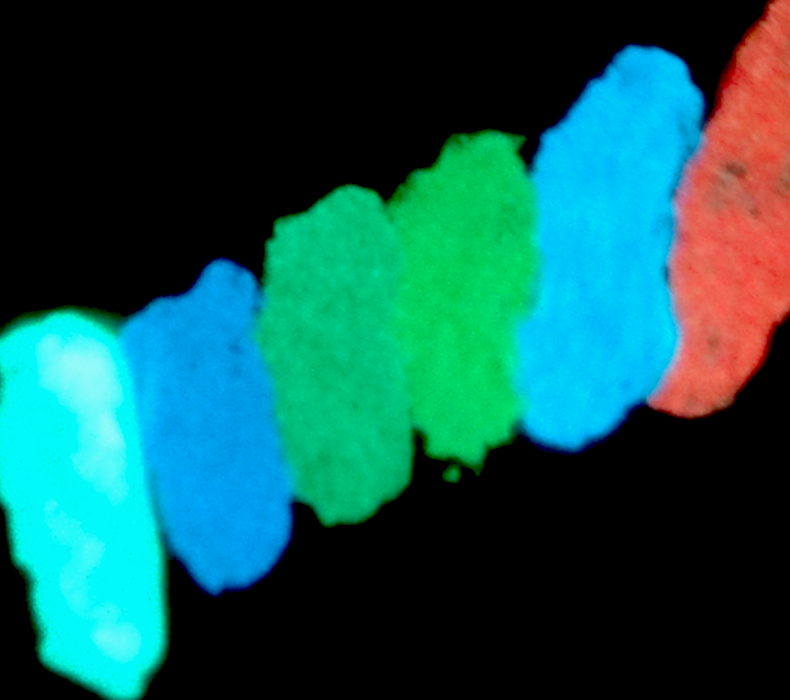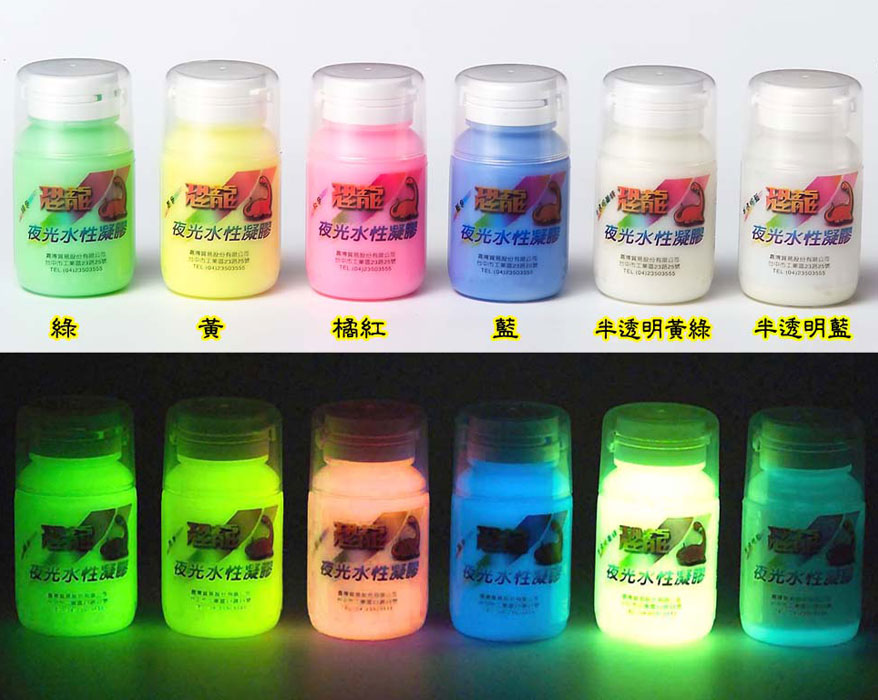 Puff Dino Water-Based Luminous paint can store lights, including indoor light and sunlight, until it's fully charged. When there are no more available lights in the environment, luminous coat will start to glow until release all the stored energy.
The energy storing and releasing process is repeatable unless the coating is been scraped off. This is just a process of storing and releasing energy, thus there will be not harm to human body. The brightness is related to thickness and coverage of coating.
Special Features
Using long-lasting glowing powder to provide strong light, best storing ability and ensure long-lasting glowing time.
It has the effect of both fluorescence and luminou, so that the tolerance of light damage is higher than other brands. It also has glow strongly under black light.
If the paint is fully storing light, it will glow in the dark without any light source. It has wide range application on assisting emergency exit.
The coating does not content any harmful substances to human body so it is safe for anyone to use.
The paint is water-based so it is safe to use, even for children.
Applications
Decorations: Mobil Phone, Accessories, Clothes, Fishing Equipment, Gifts, Flags, Stickers, Porcelain, Toy.
Safety Labeling: Power Switch, Door Handle, Escalator, Public Space Label, Dangerous Materials Label.
Building: Indoor Wall, Ceiling, Furniture Decorations. For Example PUB, KTV, Storefront, Large Meeting Place.
Personal Items: Helmets, Raincoats, Umbrellas, School Bag.
Suitable Materials
Styrofoam, Metal, Wood, Concrete, Stone, Regular Wall Paint, Acrylic Surface.
HOW TO USE
1. Before painting, please clean up the object surface and ensure no grease residue left.
2. Fully mixed the paint inside the can.
3. Pour out to palette and brush onto the object with watercolor brush. The brightness is proportional to thickness of coating.
4. It is recommended to paint multiple times to add the thickness of coating.
5. Wait for first coating dry then paint second time. This will prevent to paint too thick at once to cause the coating crack.
6. The base color should be light color, white color or transparent color to achieve better glowing ability. It will be less bright if painted in dark color surface.
7. If applying in dark surface, it needs to spray a layer of white base paint to ensure best light storing ability.
Color Card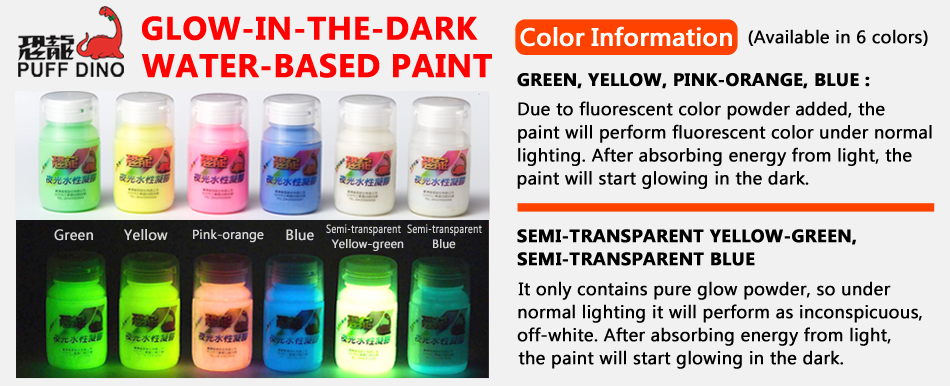 Actual apply sample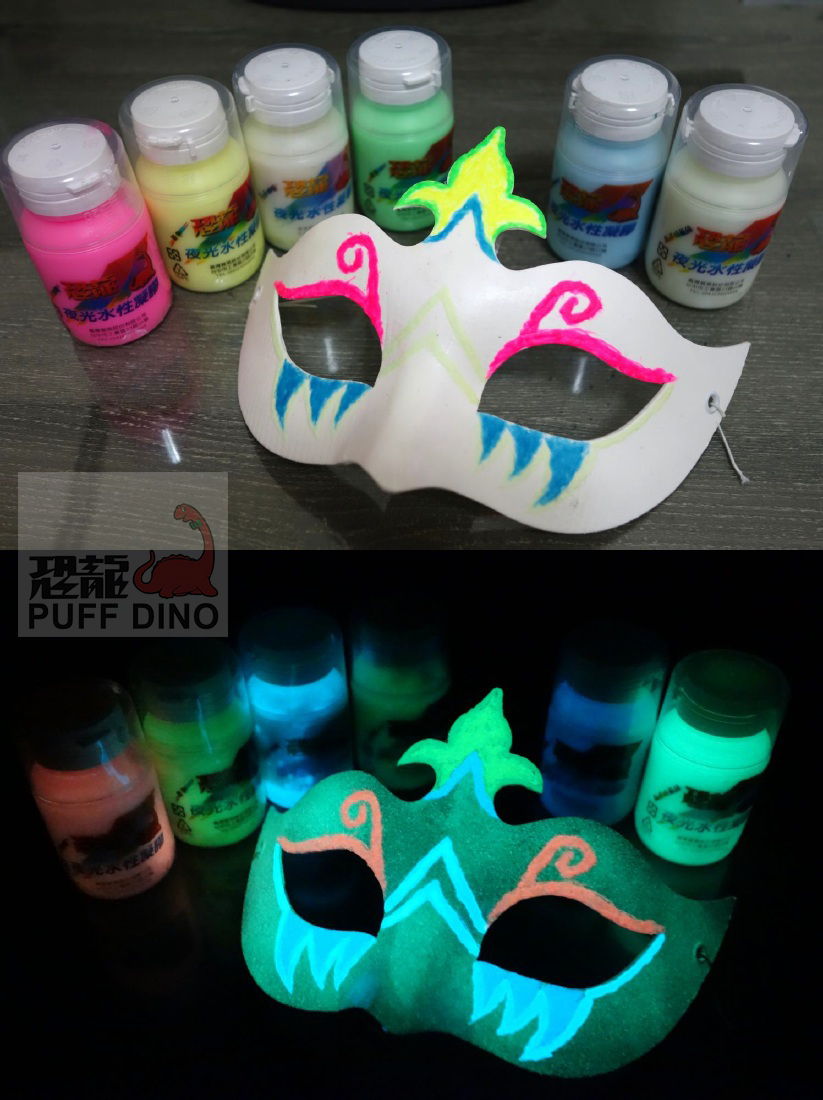 Main Ingredient
Long-Lasting Glowing Powder, Fluorescent Powder, Water-Bases Emulsion.
Specification
Volume: 60ml (80g)
Packaging: 12 pcs/ctn
Product Size: 4.0 cm x 4.0 cm x 8.0 cm
Color: Yellow, Green, Pink-Orange, Blue, Semi-transparent Yellow-Green and Semi-transparent Blue.
YOU MAY ALSO LIKE

---

Puff Dino Water-Based Luminous paint can store lights, including indoor light and sunlight, until it's fully charged. When there are no more available lights in the environment, luminous coat will start to glow until release all the stored energy. The energy storing and releasing process is repeatable unless the coating is been scraped off. This is just a process of storing and releasing energy, thus there will be not harm to human body. The brightness is related to thickness and coverage of coating.

---

---

This product is used as base paint for luminous paint to increase adhesion and glowing effect.

---

---

SDS AND REPORTS

---
Press Release
Puff Dino Blacking Spray

Fine quality of flat black color that is quick dry and has anti-rusting effect.

Read More

Lemon Sticker Remover Spray

Effectively remove many different type adhesive, and even aged adhesive residue.

Read More

Water-based Spray Paint

Lead-free, water-based environmental spray paint that comply with RoHS standard.

Read More