PUFF DINO Carb & Choke Cleaner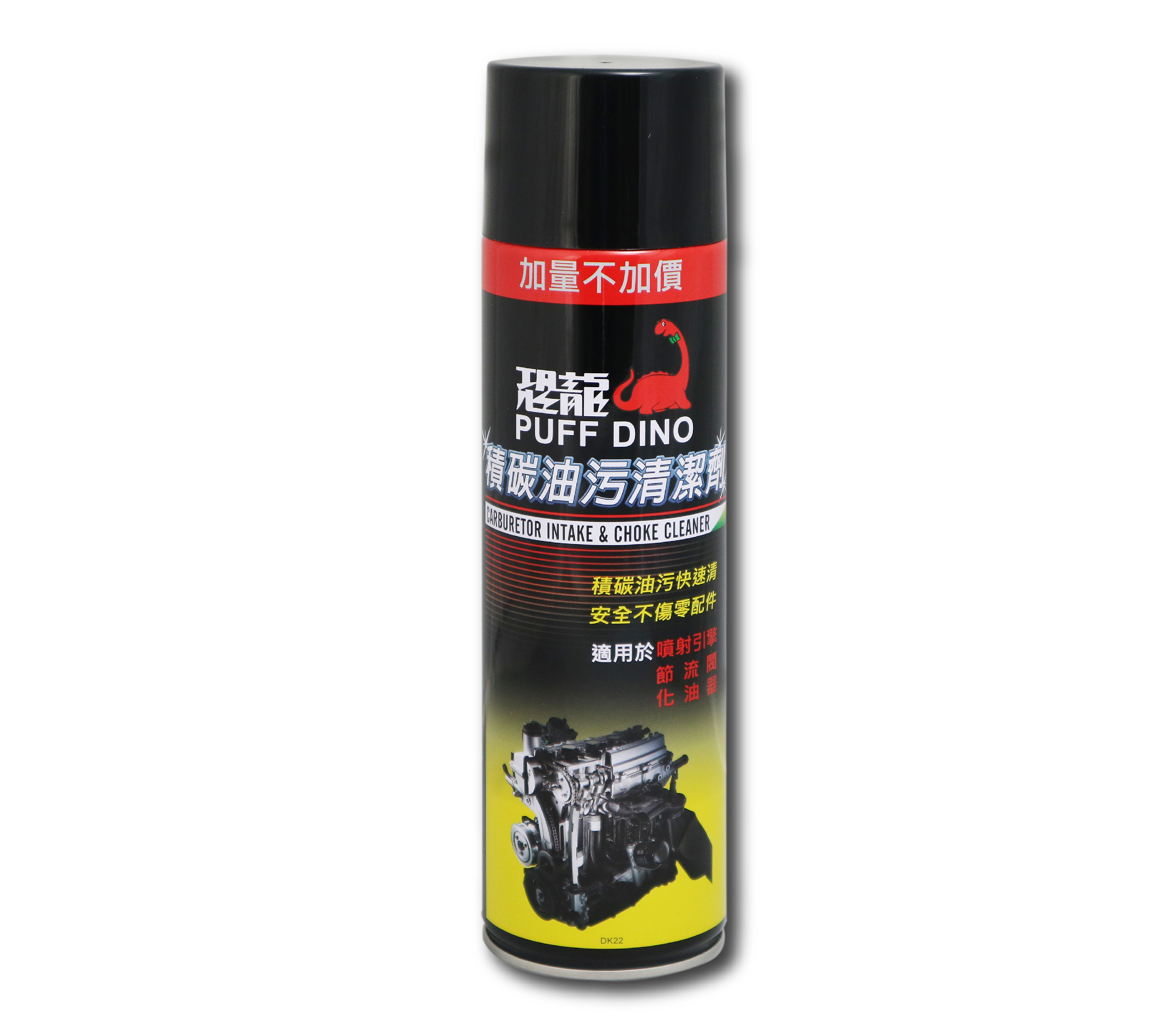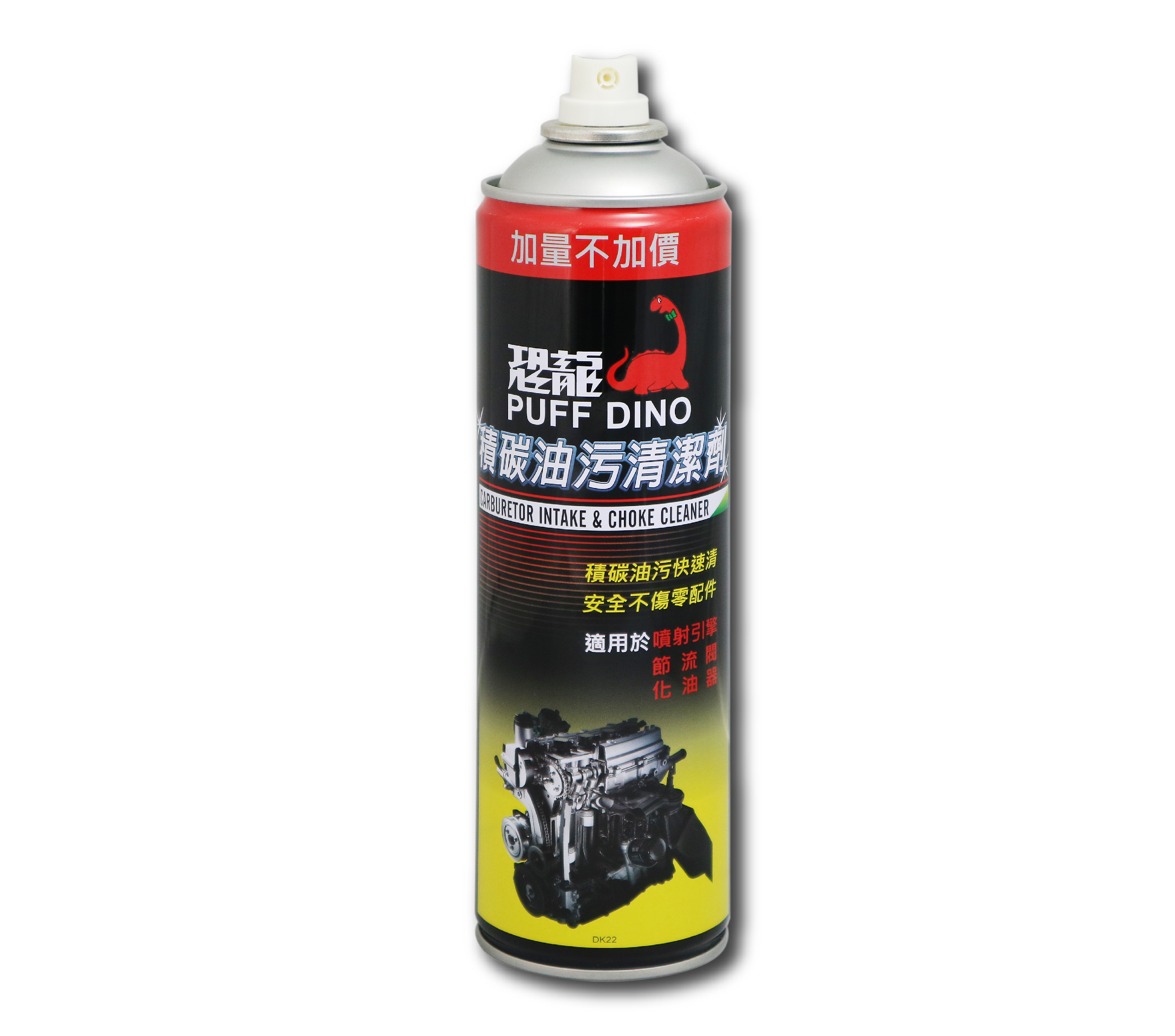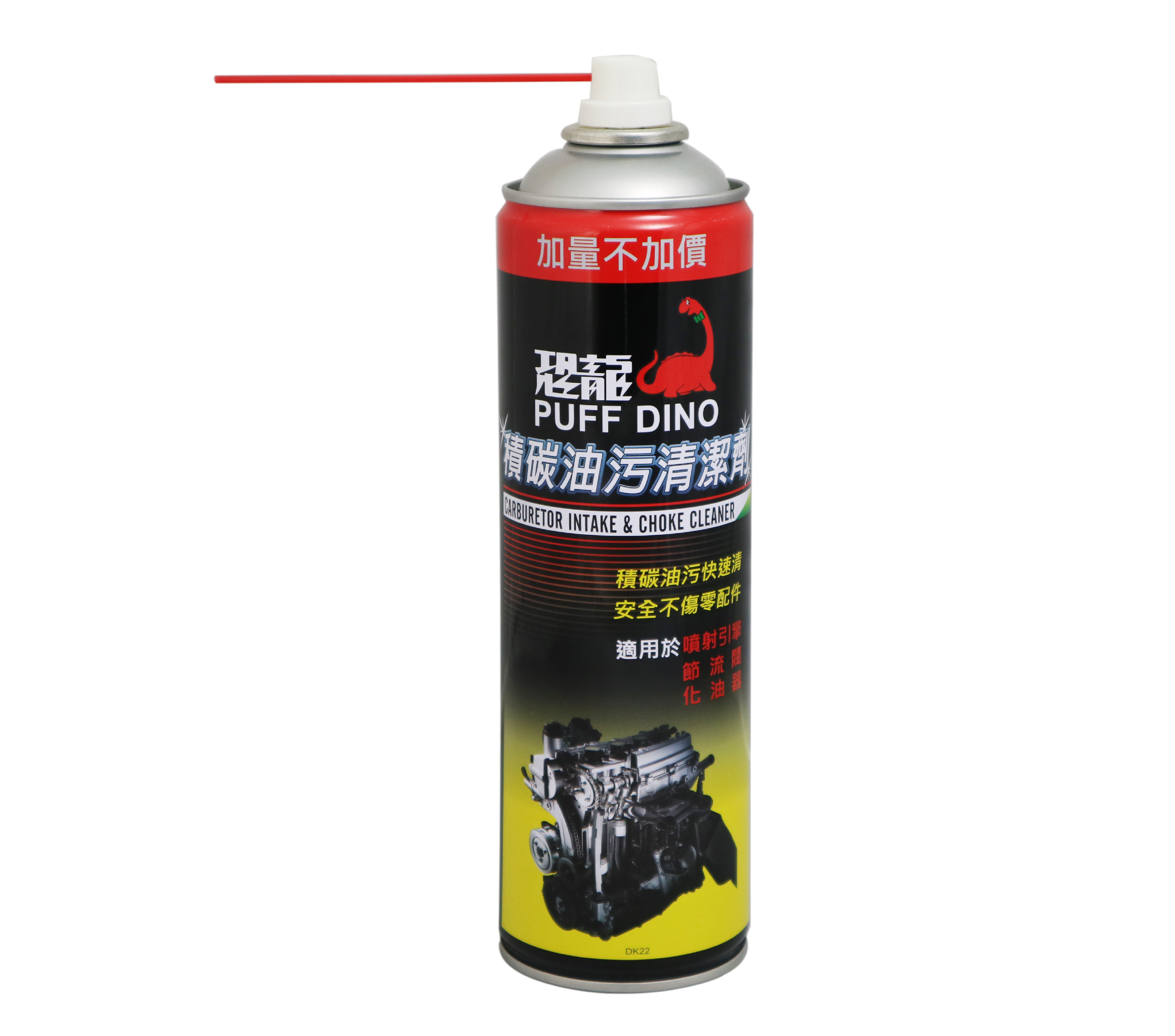 1. It is using powerful formula that can easily remove grease stain and carbon off your car.

2. It can fully clean grease stain inside your carburetor, intake and engine.

3. It can also be using in cleaning motorcycle jet engine.
Applications
Strong effect on clean residues and oxides off carburetor and choke.
Increase the lubricating action in engine moving parts to prevent engine malfunction also reach higher engine power and acceleration performance.
It can prevent engine unstable in idle speed, difficult to start engine and stall.
It can also be use in clean plastic injection mold.
How to use
Turn off the engine and take out air filter.
Shake the can before use and then spray small amount at air enters also the surface.
Start the engine and put it in idle speed, then inject all remaining cleaner into carburetor.
Turn off the engine then wait for five minutes before putting air filter back. After put the air filter back, start engine again in idle speed until engine stop exhaust white smoke and the whole cleaning process is finished.
For mold cleaning, you just need to spray directly into the part you went to clean.
CNC Cutting tools cleaning: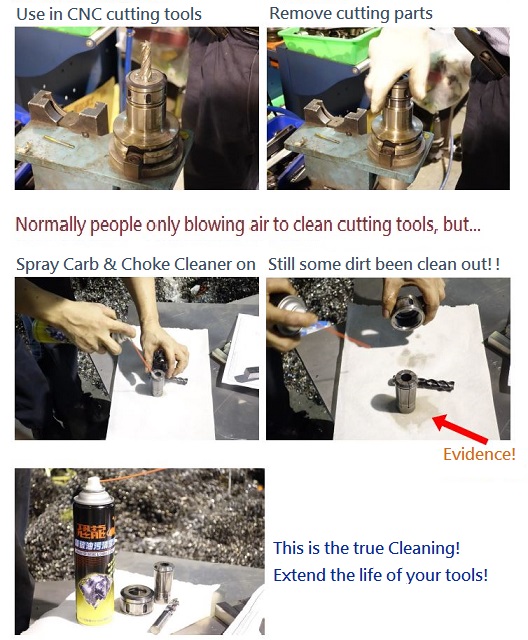 Main Ingredient
Organic Solvent, LPG
Specification
Volume: 600ml
Package: 24 pcs/ctn
Product Size: 6.0 cm x 6.0 cm x 24.9 cm
SDS AND REPORTS

---
Press Release
Puff Dino Blacking Spray

Fine quality of flat black color that is quick dry and has anti-rusting effect.

Read More

Lemon Sticker Remover Spray

Effectively remove many different type adhesive, and even aged adhesive residue.

Read More

Water-based Spray Paint

Lead-free, water-based environmental spray paint that comply with RoHS standard.

Read More