PUFF DINO 216 Thread Cutting & Tapping Oil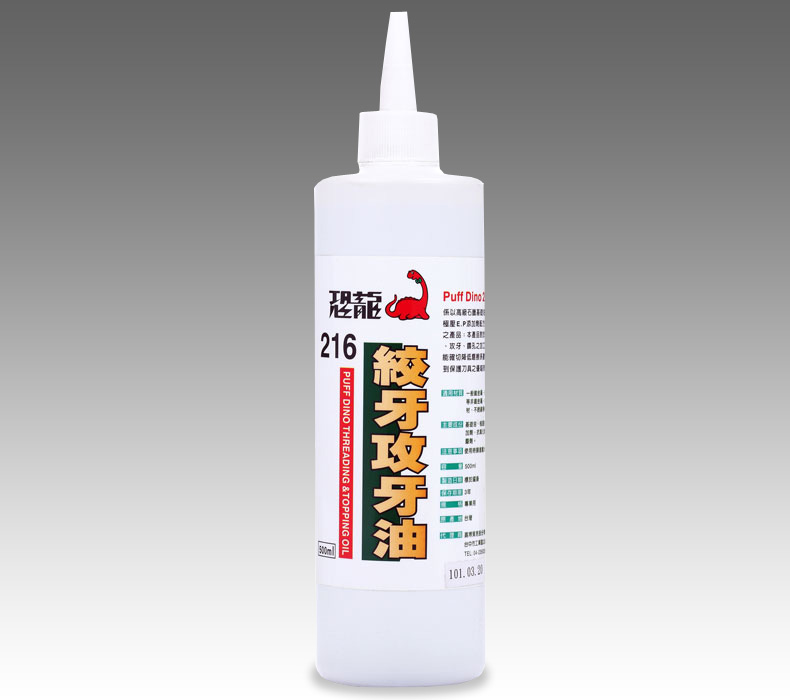 Special Features
PD-216 is using special formula mix high quality paraffin base oil with EP additive. For thread cutting and tapping process, it's very effective on lower friction and protect machine during process.
Applications
Threading die head and tapping head made by regular metal material like iron, aluminum, copper or made by alloy and stainless steel.
Main Ingredient
Base Oil, EP Additive, Synthetic Grease.
Specification
Volume: 500ml
Package: 24 pcs/ctn
Product Size: 6 cm x 6 cm x 24 cm
Country of Origin: Taiwan
Press Release
Puff Dino Blacking Spray

Fine quality of flat black color that is quick dry and has anti-rusting effect.

Read More

Lemon Sticker Remover Spray

Effectively remove many different type adhesive, and even aged adhesive residue.

Read More

Water-based Spray Paint

Lead-free, water-based environmental spray paint that comply with RoHS standard.

Read More