PUFF DINO 216 Thread Cutting Oil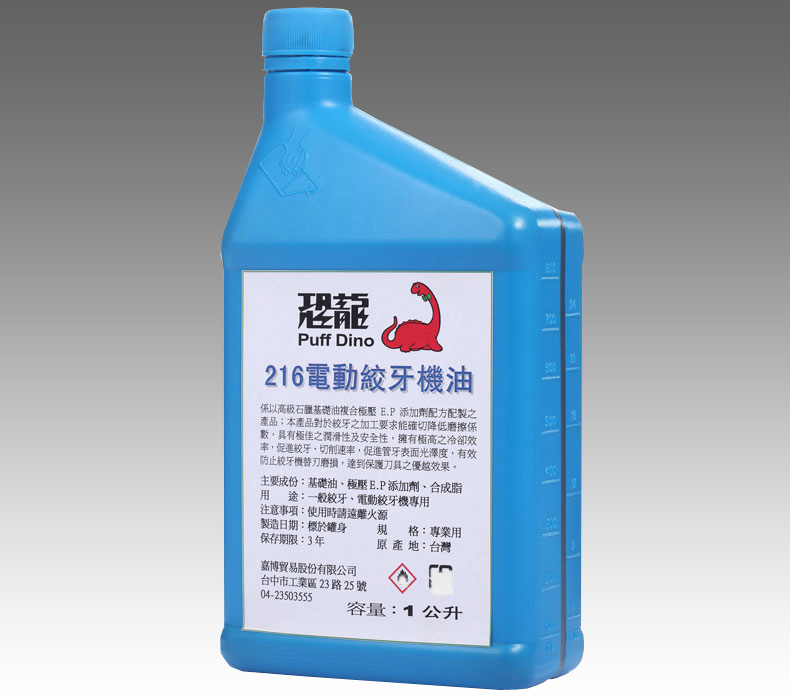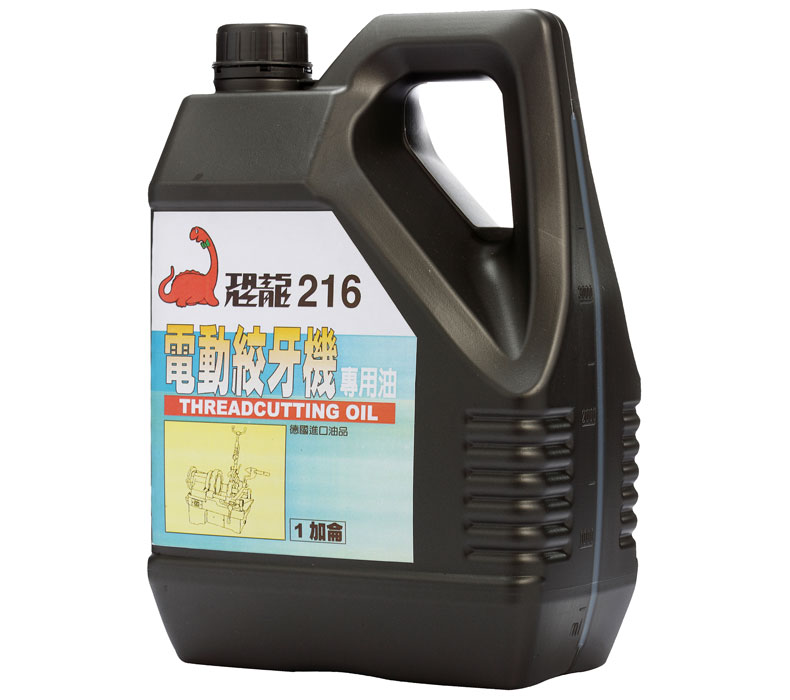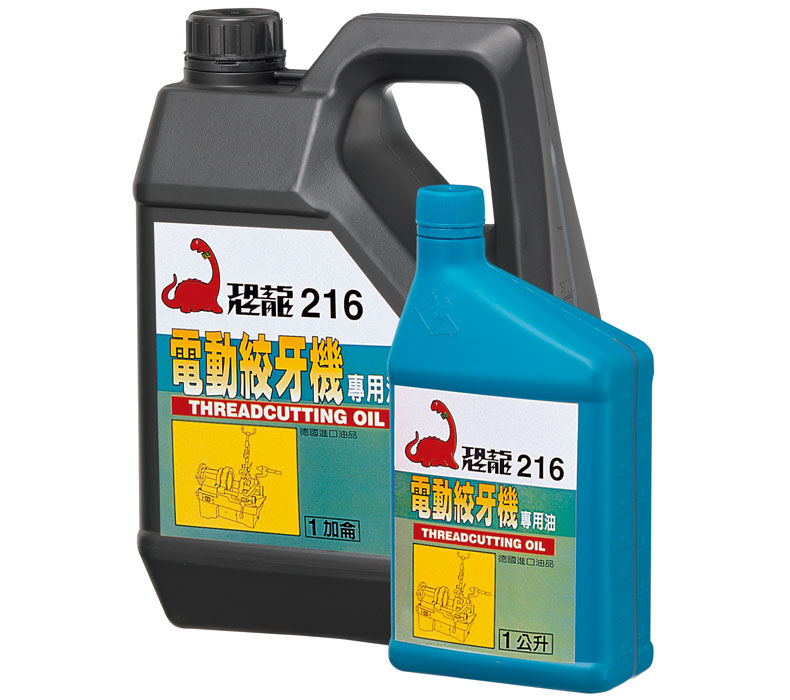 Special Features
The oil is clear the see through to increasing the safety during process.
With sulfur and chlorine additive to increase lubricate and cooling performance.
The active additive increase efficiency on thread cutting and gives more glossiness to pipe thread.
The oil has high viscosity index, antioxidant and great stability.
The antioxidant EP additive is significantly slow down wearing to achieve the protection on die head.
Applications
It is suitable for use in iron or alloy type of thread cutting and tapping process.
Main Ingredient
Base Oil, EP Additive, Synthetic Grease.
Specification
Volume: 1 Liter, 1 Gallon
Package: 1 Liter: 12 pcs/ctn ; 1Gallon: 6 pcs/ctn
Country of Origin: Taiwan
Press Release
Puff Dino Blacking Spray

Fine quality of flat black color that is quick dry and has anti-rusting effect.

Read More

Lemon Sticker Remover Spray

Effectively remove many different type adhesive, and even aged adhesive residue.

Read More

Water-based Spray Paint

Lead-free, water-based environmental spray paint that comply with RoHS standard.

Read More