PUFF DINO 203 Reciprocating Air Compressor Oil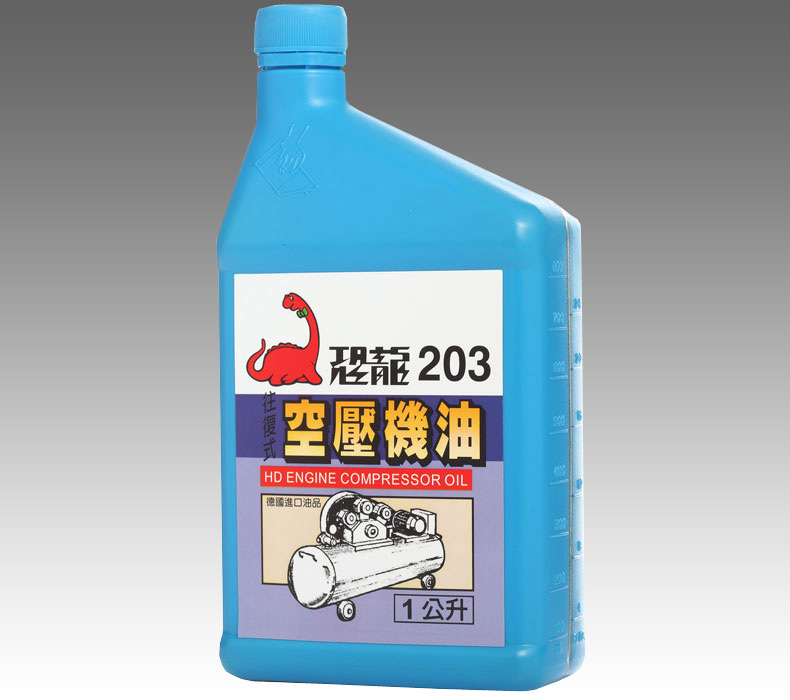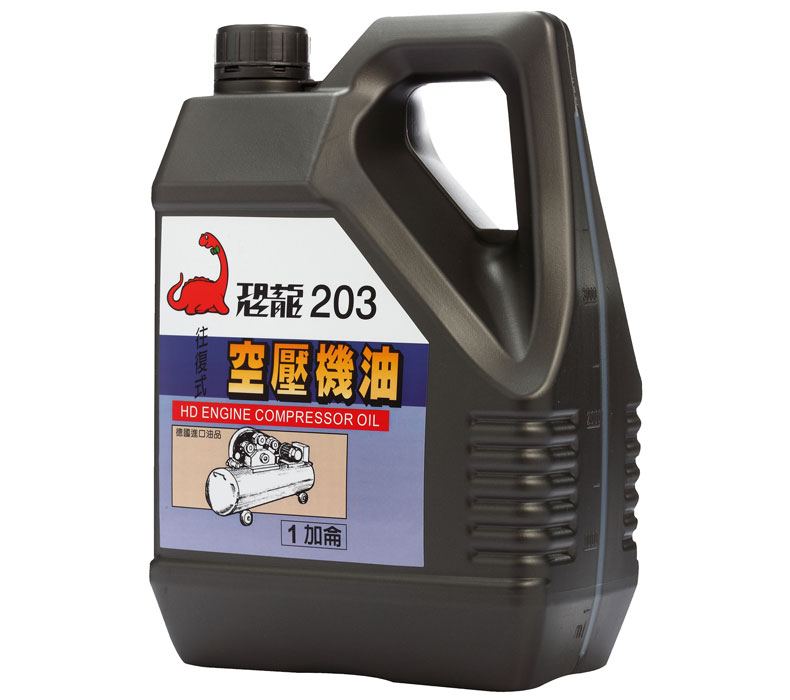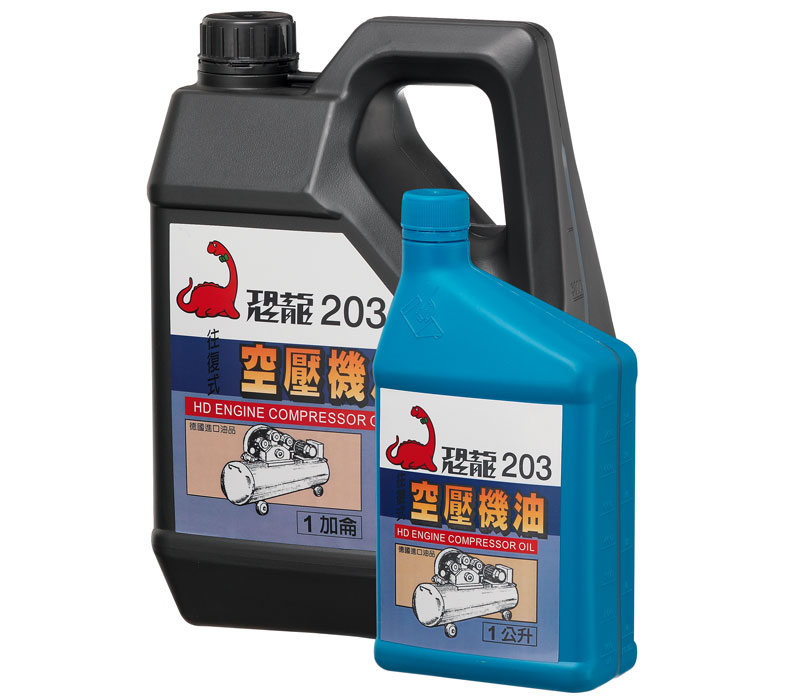 Special Features
This product is complying with German Institute for Standardization DIN51506 standard.
Use special formula added refining base oil and selected additives.
It has outstanding anti-coking effect that extends the valve cleaning and oil change intervals.
Stable from oxidation and won't have hydrolysis reaction easily. It makes less sediment and extends the life of air compressor.
It can perform under heavy loading. Its also anti-wear, not easy foaming, resistance to emulsification and anti-rust.
Applications
Suitable for reciprocating air compressor.
Main Ingredient
High Quality Lubricant, Addition Agent.
Specification
Volume: 1 Liter, 1 Gallon
Package: 1 Liter: 12 pcs/ctn ; 1Gallon: 6 pcs/ctn
SAE: 68
Country of Origin: Taiwan
Press Release
Puff Dino Blacking Spray

Fine quality of flat black color that is quick dry and has anti-rusting effect.

Read More

Lemon Sticker Remover Spray

Effectively remove many different type adhesive, and even aged adhesive residue.

Read More

Water-based Spray Paint

Lead-free, water-based environmental spray paint that comply with RoHS standard.

Read More