PUFF DINO 195 Chassis (Regular) Grease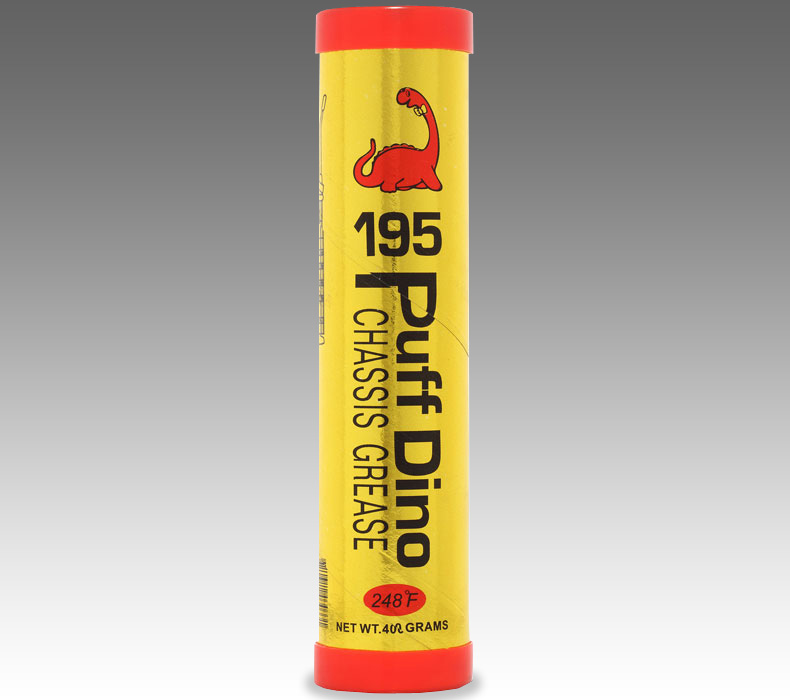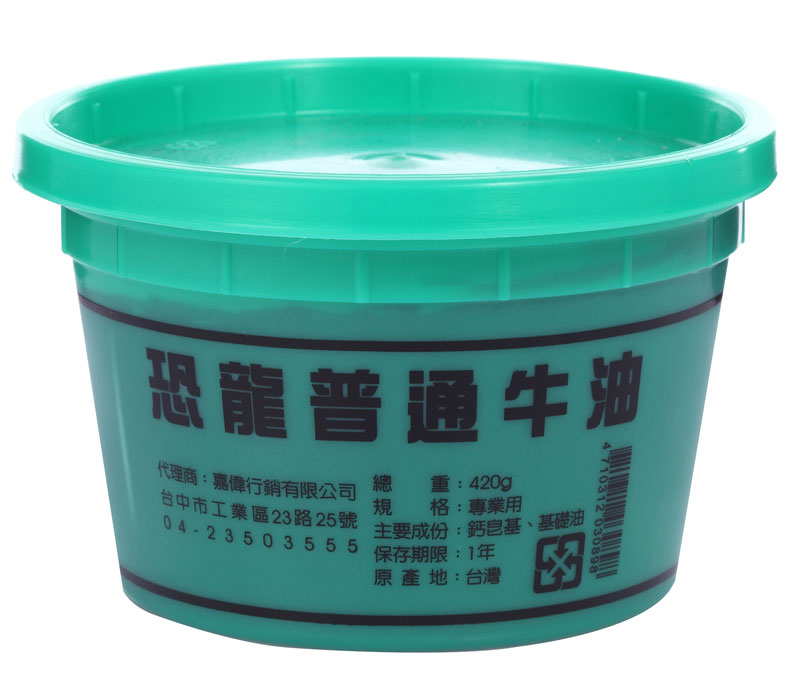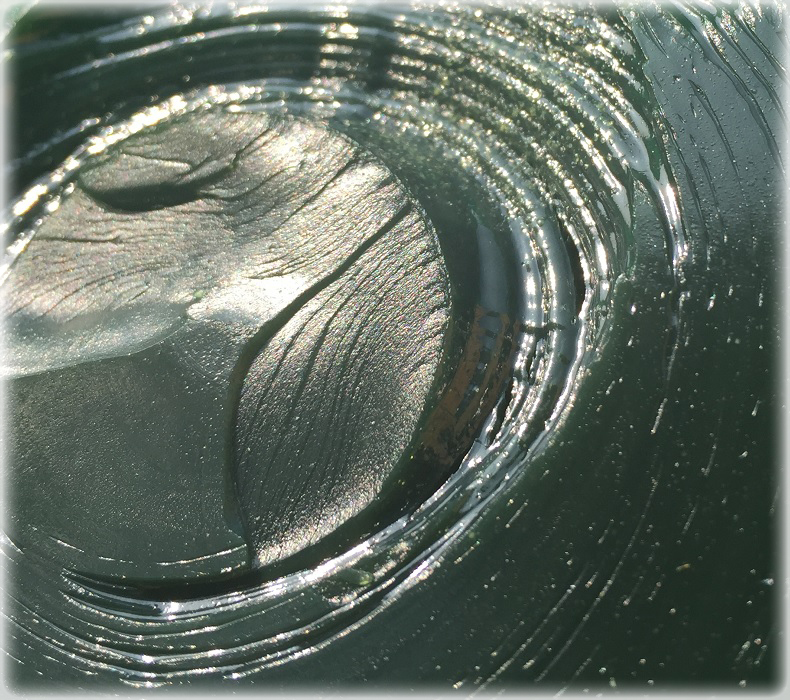 Special Features
Low pour point.
Puff Dino 195 (regular) grease has strong adhesion and lubrication. It is also water resistance and impact resistant.
Temperature resistant between -5°C ~ 100°C.
Applications
Automobile chassis, moving parts of construction machinery, cables and plugs use in pump car, maintain of tool, crane lubricate.
External machine part maintenance, lubricate and rust-proof.
Low temperature gear, furniture and tools maintenance.
Main Ingredient
Calcium Soap.
Specification
Volume: Cylinder: 400g, Bowl: 420g, 1 Gallon, 5 Gallon
Package: Cylinder: 10 cyli/box, 3 box/ctn ; Bowl: 24 pcs/ctn ; 1 Gallon: 6 barrel /ctn
Press Release
Puff Dino Blacking Spray

Fine quality of flat black color that is quick dry and has anti-rusting effect.

Read More

Lemon Sticker Remover Spray

Effectively remove many different type adhesive, and even aged adhesive residue.

Read More

Water-based Spray Paint

Lead-free, water-based environmental spray paint that comply with RoHS standard.

Read More