All-In-One Multipurpose Epoxy Putty Stick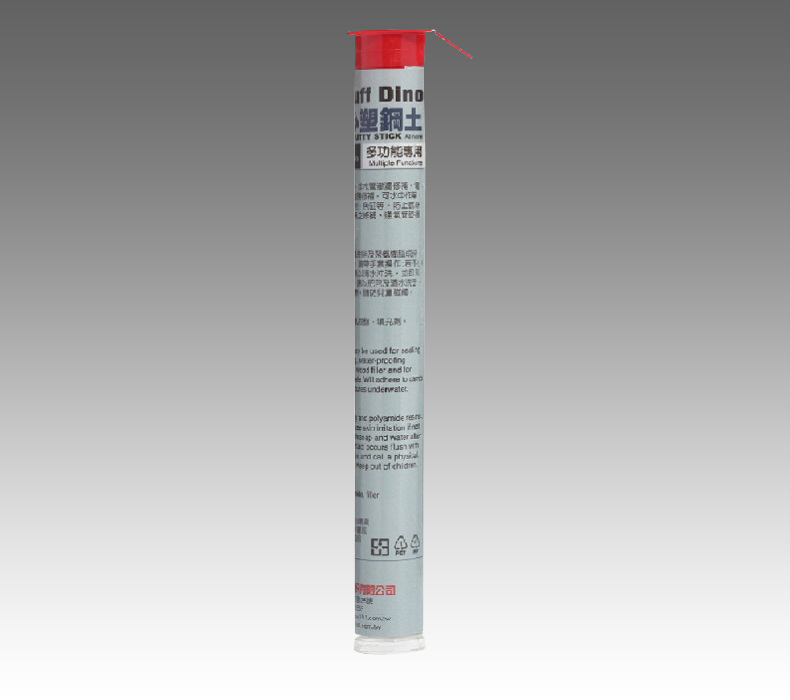 Applications
Suitable use in pipe joints, sealing leak drain pipe, electrical product repair, tile repair.
It can use for under water repair work such as repair swimming pool and fish tank.
It can prevent screw thread damage.
Any type of furniture, broken vent pipe repair.
How to use
Fully clean up the object surface.
Use a knife to cut off the amount you need.
Kneading until the two part color evenly mixed.
Stick onto the area needs repair then wait it dry.
Clean your hand with soap.
Main Ingredient
Epoxy, Polyurethane, Filler.
Specification
Volume: 18cm
Package: 12 pcs/ctn
Product Size: 2.5 cm x 2.5 cm x 20.8 cm
Press Release
Puff Dino Blacking Spray

Fine quality of flat black color that is quick dry and has anti-rusting effect.

Read More

Lemon Sticker Remover Spray

Effectively remove many different type adhesive, and even aged adhesive residue.

Read More

Water-based Spray Paint

Lead-free, water-based environmental spray paint that comply with RoHS standard.

Read More