AUTO-Disc Brake Cleaner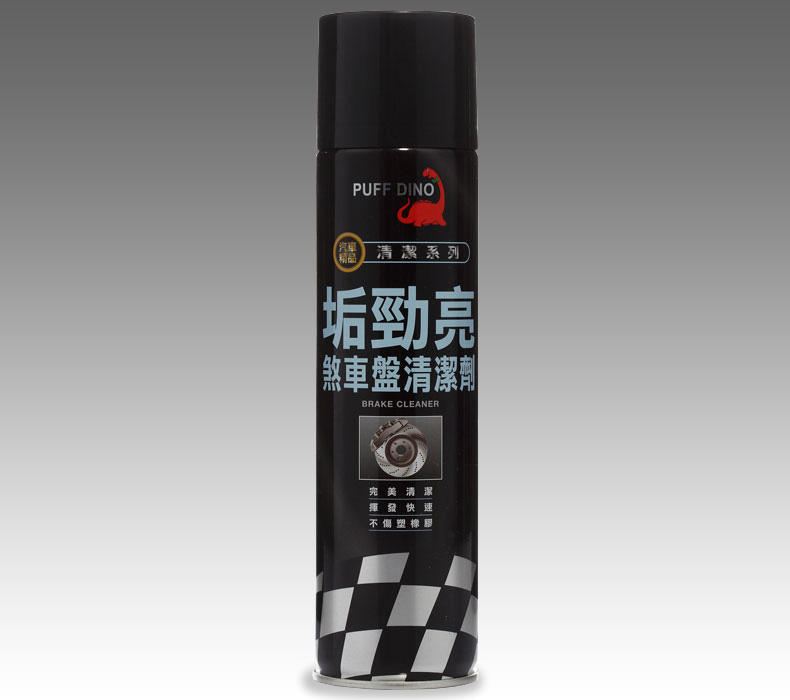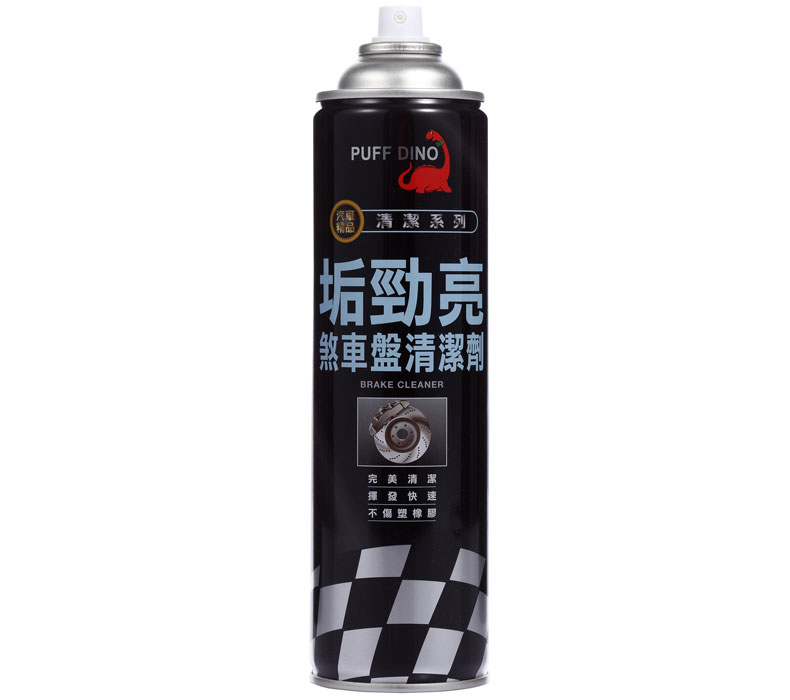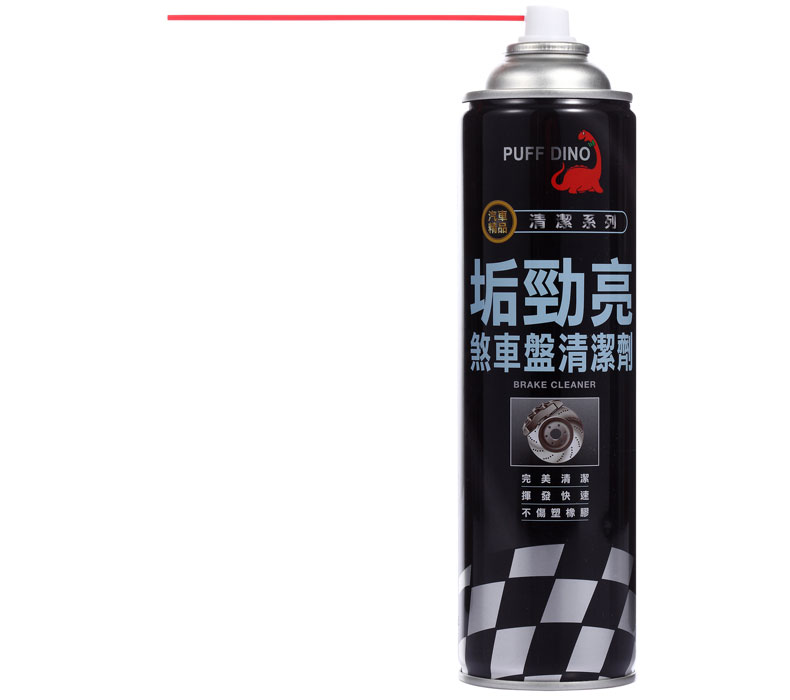 Puff Dino Disc Brake Cleaner is a safe and effective cleaning spray. It is specially design to quickly clean grease and brake dust from different types of brake disc and other parts from brake system like brake drum.
Special Features
Excellent cleaning effect and do not damage plastic and rubber parts.
Quickly volatilize after spray with no residue remain.
Not content CFCs, won't damage brake pad and plastic parts.
Not content grease, won't affecting brake performance.
It won't conducting electricity.
How to use
Smell Parts or Gap Cleaning: Stick the tube into nozzle head then point to parts you want to clean.
Large Area Cleaning: Directly point the nozzle to area you want to clean.
It can be spray upside down if necessary.

Main Ingredient
Hexane, IPA, Surfactant, Propellant
Specification
Volume: 600ml
Package: 24 pcs/ctn
Product Size: 6.5 cm x 6.5 cm x 25.5 cm
Press Release
Puff Dino Blacking Spray

Fine quality of flat black color that is quick dry and has anti-rusting effect.

Read More

Lemon Sticker Remover Spray

Effectively remove many different type adhesive, and even aged adhesive residue.

Read More

Water-based Spray Paint

Lead-free, water-based environmental spray paint that comply with RoHS standard.

Read More