AUTO-192 White Lithium Grease Spray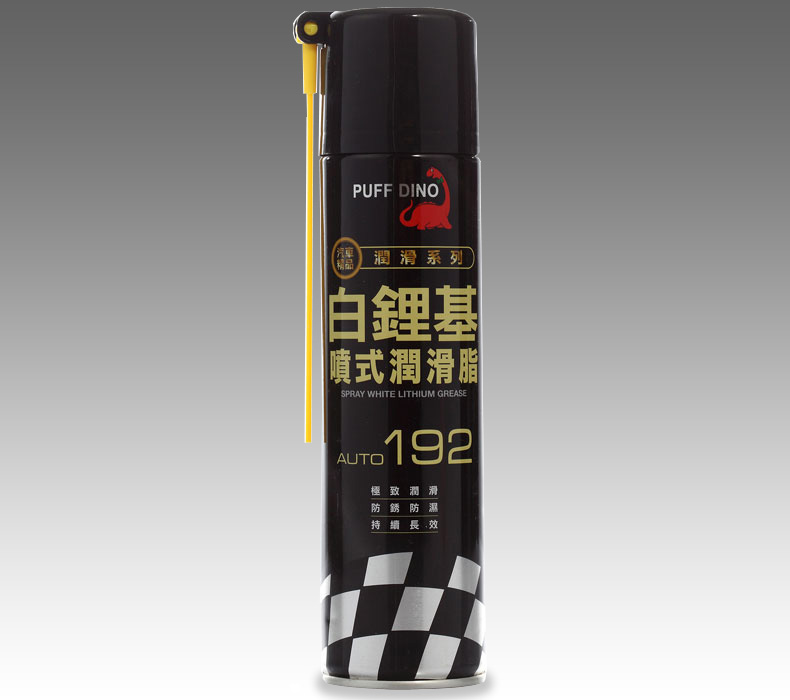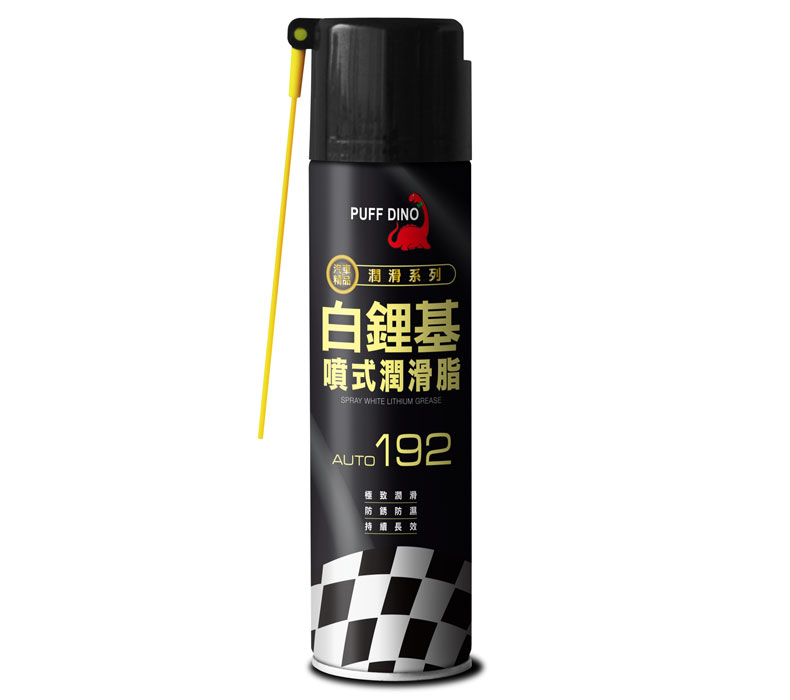 Puff Dino AUTO-192 White Lithium Grease Spray has crystal white clear grease. It provides outstanding long-term lubrication for automobile and machinery parts.
Not only that, AUTO-192 also has anti-rust, water repels and temperature resistance effect into the spray grease. Spray on parts that need lubricate and it will form a layer that won't detach, melting or hardening on surface.
Applications
Automobile Parts, Metal Parts That Usually Under High Temperature, Battery Connector, Shaft Parts...etc.
How to use
Flip the smart nozzle tube up, it can spray on smell gap or parts.
By flip down the tube, it can transform into big spray nozzle for large area anti-rust and lubricate spraying.
Main Ingredient
Temperature Resistance White Lithium Grease, Solvent, Propellant.
Specification
Volume: 420ml
Package: 24 pcs/ctn
Temperature Resistance Range: -20℃ ~ 150℃ (Approximately -4℉ ~ 302℉)
Press Release
Puff Dino Blacking Spray

Fine quality of flat black color that is quick dry and has anti-rusting effect.

Read More

Lemon Sticker Remover Spray

Effectively remove many different type adhesive, and even aged adhesive residue.

Read More

Water-based Spray Paint

Lead-free, water-based environmental spray paint that comply with RoHS standard.

Read More