3M Cutting-Off Disc
Cutting-Off Sheet, Cutting-Off Wheel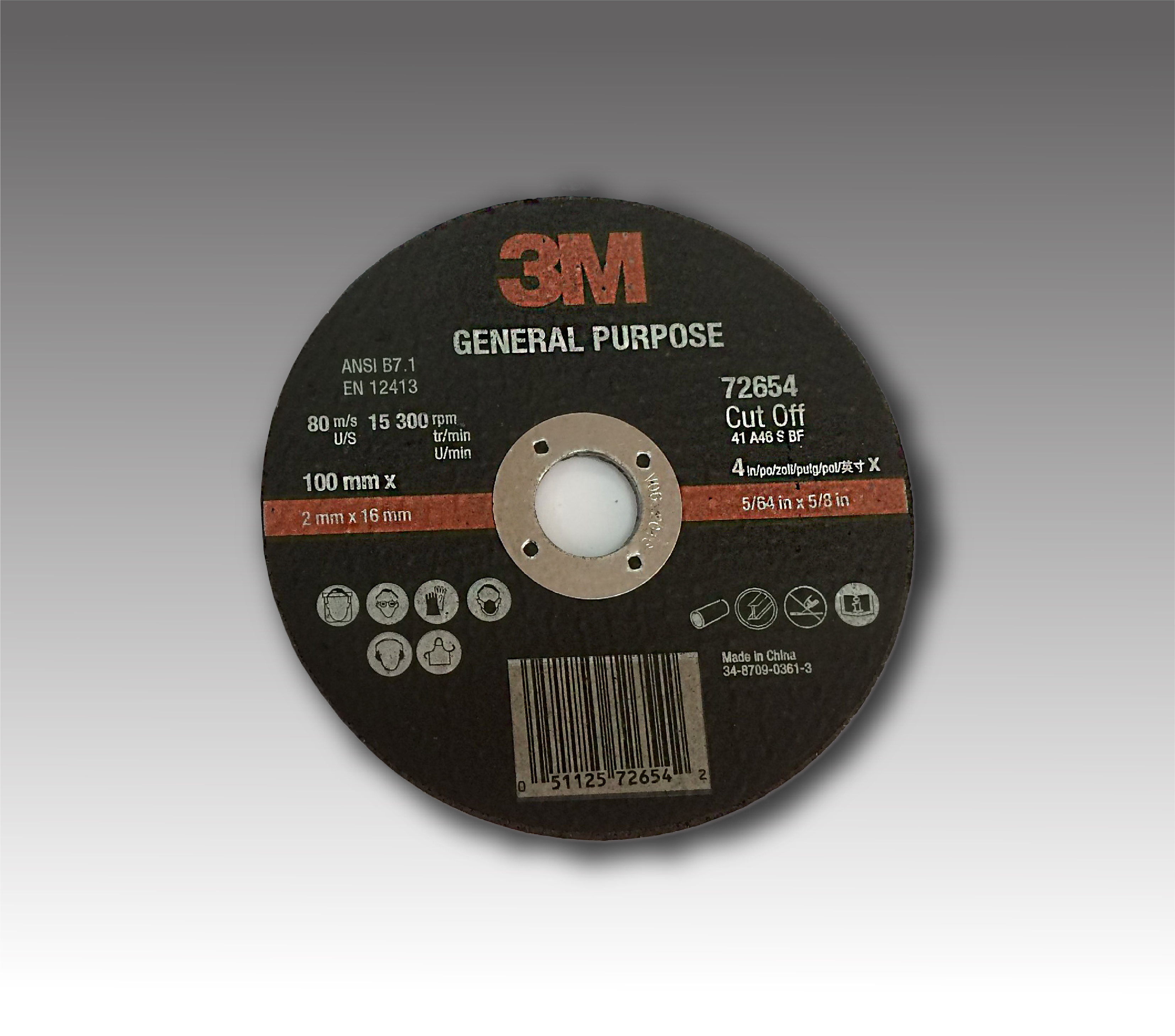 3M cutting-off disc is both easy-to-use and safe, and operating efficiently.
With selected grinding ore, its operating is efficient, and not easy to break.
It won't shorten the using time of the products, whether it applies to any kinds of metals, plates or steel.
Cutting in low temperature can reduce the possibility of fading and oxidation.
It is suitable for Classes 1 and 27, and operators can select the right product for their cutting needs.
Special Features
Well Cutting, Strong Structure, Selected ore, Suitable for Grinding, and Long Using Time
Applications
Metal and Plates Cutting, Stainless Steel and Special Grinding Materials of Steels, Weld Beading and Welding Seam Removing
Suitable Materials
Metal, Plates, Wood, Steels, Stainless Steels
Main Ingredient
Selected ore
Specification
Packing: 20 pics / case, 10 cases / bts.
Tag
Cutting-Off Sheet
Cutting-Off Wheel
Press Release
Puff Dino Blacking Spray

Fine quality of flat black color that is quick dry and has anti-rusting effect.

Read More

Lemon Sticker Remover Spray

Effectively remove many different type adhesive, and even aged adhesive residue.

Read More

Water-based Spray Paint

Lead-free, water-based environmental spray paint that comply with RoHS standard.

Read More