PUFF DINO 199 Auto Grease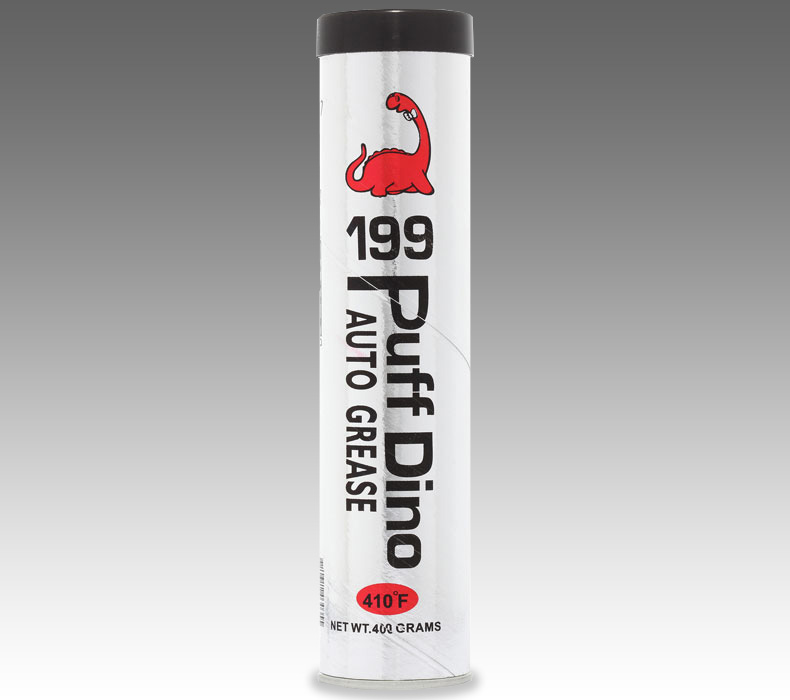 Special Features
Stable under extreme pressure, wear resistance, bearing operating in high speed and high pressure, low leakage, strong metal adhesion, high temperature resist, water proof, high stability.
Temperature resistant between -20°C ~ 230°C.
Applications
It is capable for small or large vehicle bearing with high pressure, high temperature or sealed bearing.
Main Ingredient
Calcium Soap.
Specification
Volume: 400g, 1 Gallon, 5 Gallon
Product Size: 400g: 5.4 cm x 5.4 cm x 23 cm
Suitable For: Professional and DIY
Country of Origin: Taiwan
Press Release
Puff Dino Blacking Spray

Fine quality of flat black color that is quick dry and has anti-rusting effect.

Read More

Lemon Sticker Remover Spray

Effectively remove many different type adhesive, and even aged adhesive residue.

Read More

Water-based Spray Paint

Lead-free, water-based environmental spray paint that comply with RoHS standard.

Read More